It's happening. The trees in the grocery store parking lot told me first, with a shy blush of purple over their bare limbs. Then, in the woods, underfoot with the wet leaves and bare ground, I saw small shoots of green. Spring comes every year, and yet it always feels like a revelation, a grand secret that starts with a whisper and explodes with a shout of color. It's comforting to remember that the cold winter is a transitory thing. Like sorrow, like grief, or like a week of decidedly un-good news, it is but a season. And something brighter always — always — awaits.
If there's something you'd like to see here, drop us a line. Know someone who could use a little Good Stuff? Send them a copy! We hope you love it as much as we do.
Our favorites this week
Get going with some of our most popular good news stories of the week

Small miracles
It's hard to classify anything happening in the earthquake-devastated areas of Turkey and Syria as "good news." So perhaps, instead, they're just much-needed pinpricks of hope. Ten days after the quake, three people were rescued from the rubble, including 17-year-old Aleyna Ölmez, who is being dubbed the "miracle girl." (Rescuers measure their efforts minute by minute, not days, so Ölmez and the other survivors had been trapped in the wreckage for roughly 248 hours.) A video showed Aleyna's aunt and grandmother next to her bedside, touching her face and kissing her hands. When a journalist reached out to Aleyna with a microphone asking how she was doing, Aleyna shook her head and smiled. Thanks to the indomitable dedication and grit of rescue teams, a small number of people have been pulled alive from the destruction long after predictions for survival passed.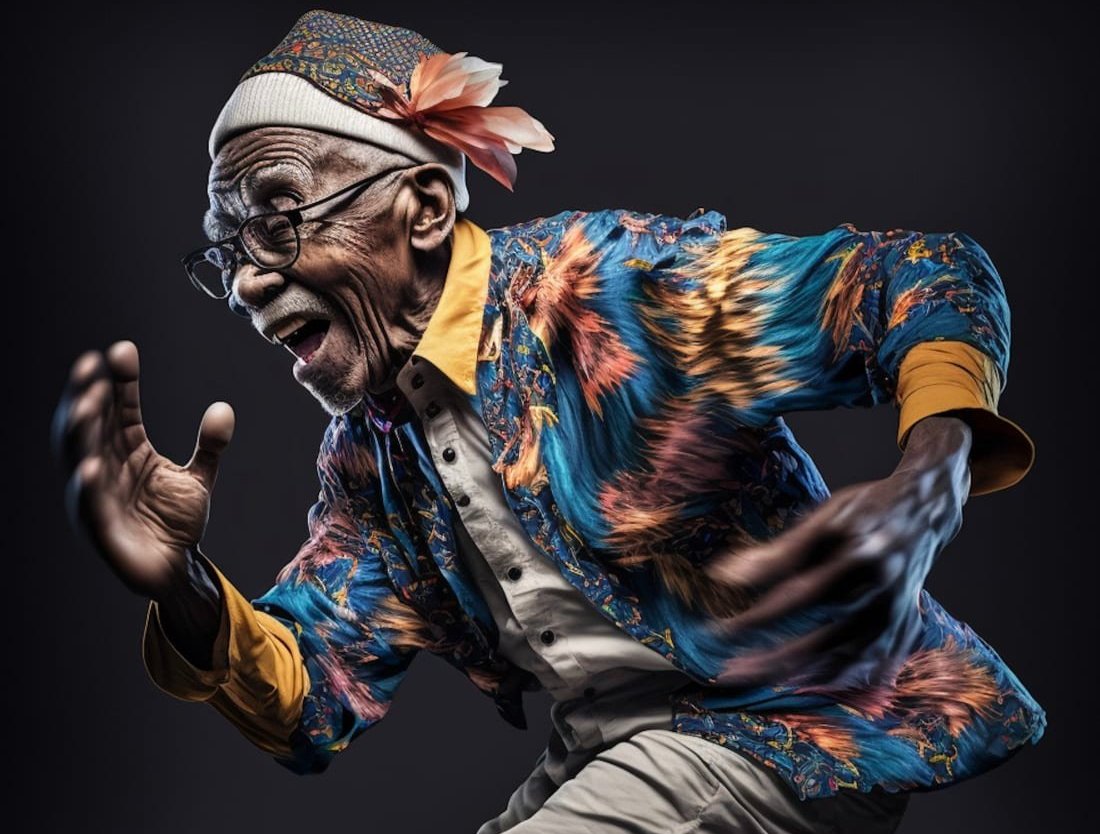 No age limit here! 
Malik Afegbua, a Nigerian visual artist, is being praised for his joyous and oh-so-stylish depictions of seniors living their most fabulous lives. Titled "The Elders Series," the images make up a virtual fashion show that challenges stereotypes about aging. They also put African faces, which are often sidelined in mainstream fashion, front and center. Afegbua uses AI platforms to create and refine his images, and as he was working on the project, he realized that prompts for images of Black Africans were "less dapper and in a less nice environment" than prompts for images of Black Americans. The response to the project has gone global. "I've had many associations that have to do with the elderly contact me asking how we can collaborate," Afegbua said. The World Health Organization even contacted him to praise his work as "a major, positive contributor in the global effort by the WHO/UN's Decade of Healthy Ageing in combatting ageism."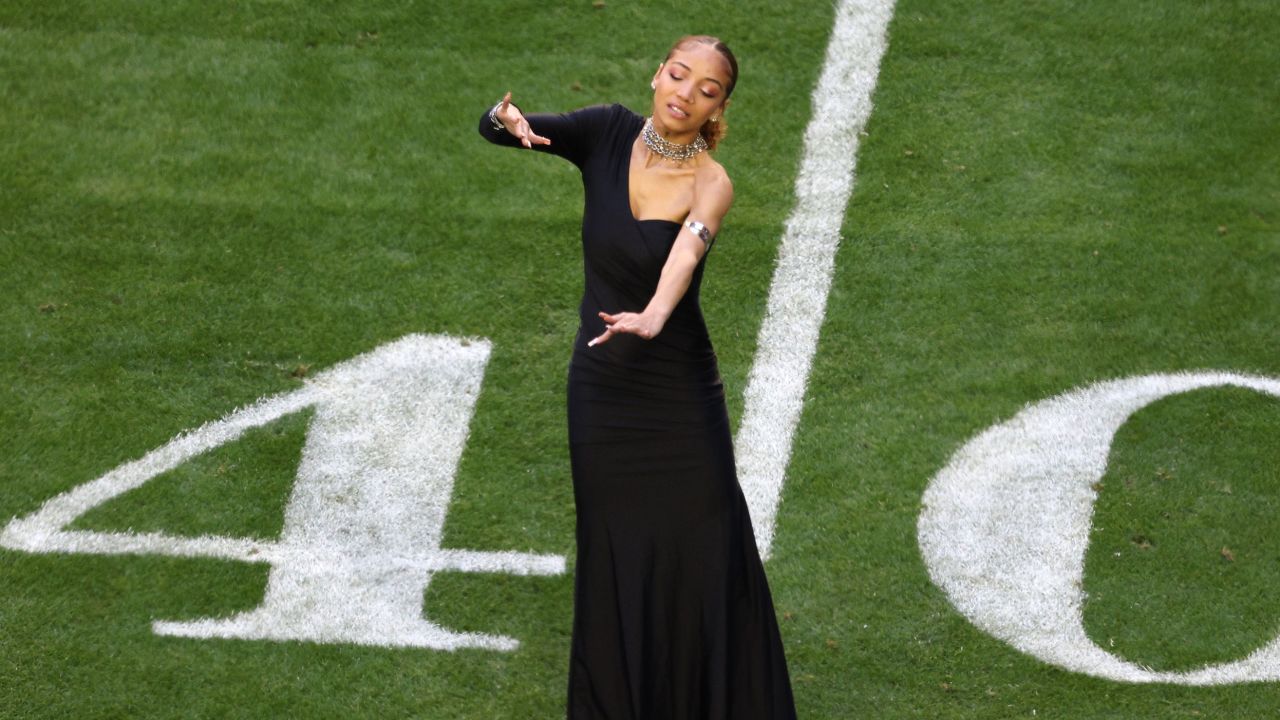 Shine bright like a diamond
Videos of Justina Miles, a deaf American Sign Language performer, are racking up views online as admirers praise her energetic signing during the telecast of Super Bowl LVII. Miles signed lyrics for TV viewers as Rihanna performed a 13-minute set during the game's halftime show. Before the game, the 20-year-old also signed during actress Sheryl Lee Ralph's performance of the Black National Anthem, "Lift Every Voice and Sing." While ASL interpretation is a necessary way to make events accessible to people with hearing issues, it's also a fascinating art. Miles is a nursing student and a cheerleader at Bowie State University in Maryland and was the valedictorian at the Model Secondary School for the Deaf in Washington, DC.
Our Place is on sale!
The Cast Iron Always Pan from Our Place is 25% off, with everything from a modular glass lid, silicone Hot Grips, and a Beechwood Spatula all included. Get yours for $116.
Best rewards cards of 2023 with $200 bonus
Earn exceptionally high rewards on everyday purchases. This deal is too good to miss.
Reach your health goals
Noom's daily lessons, guided coaching, and group accountability help you create a routine you can stick to – and it only takes 10 minutes a day. Take a five-minute quiz now!
Laser technology has helped researchers discover a 2000-year-old "superhighway" that suggests the Mayan people were even more advanced than we assume. Laser mapping was able to cut through the thick vegetation of the northern Guatemala rainforests and reveal 964 settlements broken down into 417 interconnected Mayan cities, towns and villages. Here's what's even cooler -- they also discovered a 110-mile network of raised stone trails, or causeways, that linked the communities. But wait, there's more! The roads, made of layers of mud, quarry stone and limestone cement with a top layer of white plaster, were raised so they could stay functional above the seasonal swamps and dense forest flora of the Maya Lowlands. True icons of infrastructure.
Oh, hello! This photo of a charismatic-looking river dolphin has won the 2023 Underwater Photographer of the Year competition. American photographer Kat Zhou captured the image in the waters of the Amazon River in South America. She says there is a legend among the river's indigenous communities that the dolphins can transform into handsome men known as "boto encantado" at night. According to legend, botos encantados have alluring musical abilities and superhuman sensuality. Don't you just love mermaid lore?
The self you leave behind
is only a skin you have outgrown.
Don't grieve for it.
Look to the wet, raw, unfinished
self, the one you are becoming.
The world, too, sheds its skin:
politicians, cataclysms, ordinary days.
It's easy to lose this tenderly
unfolding moment. Look for it
as if it were the first green blade
after a long winter. Listen for it
as if it were the first clear tone
in a place where dawn is heralded by bells.

And if all that fails,

wash your own dishes.
Rinse them.
Stand in your kitchen at your sink.
Let cold water run between your fingers.
Feel it.

- "Instructions for the Journey," by American poet Pat Schneider 
OK, it's quiz time! There is one lone Blockbuster still standing in the US. In which state is it located? I'll fill some space.
.
.
.
.
.
Remember "Be Kind, Rewind?"
.
.
.
.
.
Remember how the edges of Blockbuster VHS cases could easily double as a deadly weapon? Answer is next!
.
.
.
.
It's in Bend, Oregon! The Last Blockbuster, as it's called, has a faithful following on Instagram, and produced a Super Bowl "commercial" for social media reminding people that, well, they're still going strong! They even held a Super Bowl party at the location, which of course is a mecca for nostalgia. 
Rec of the week
Brought to you by CNN Underscored
Alan Cumming's travel must-haves for a weekend away
Actor Alan Cumming spoke with Underscored about the 12 travel products he won't leave home without. From an affordable face toner, a scooter that can carry luggage and essential wooly socks, check out why he loves these travel items and where to grab them before your next trip.
Shameless animal video
There's always time for cute animal videos. That time is now.
It's Anteater Tongue Awareness Day! Fine, that's not really a thing. But it should be, and today is as good a day as any to observe it. (Click here to view)
A newsletter for the good in life