An exclusive inside look with your free CNN account
🎧  Audie Cornish on her new podcast "The Assignment"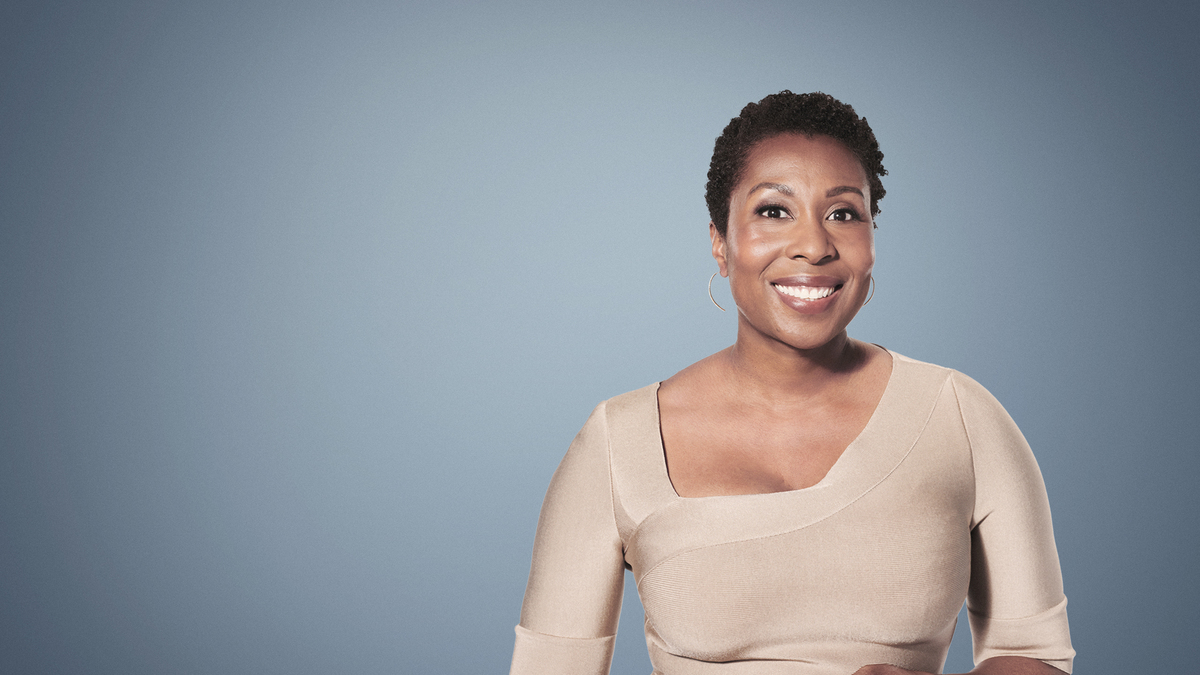 After years of listening to Audie Cornish's voice on NPR's "All Things Considered," it felt a bit surreal to talk to her directly on a Zoom call recently. 
She is the host of CNN's newest podcast, "The Assignment with Audie Cornish." Each episode gets to the center of divisive topics — such as the school culture wars or the sex work economy — pulling listeners out of their digital echo chambers to hear from the people who live the headlines.
"We're trying to do something where we're talking to people at the heart of big stories. We're looking at ways to feature the people who sometimes are just the anecdote in a story," Cornish said. "So if it's talking about the school culture wars for example, we're deciding whether to feature a student, one of the school board members who has been yelled at, or an activist parent."
Since joining CNN earlier this year, Cornish has been an important part of the network's coverage for major news events, including the January 6 hearings and midterms coverage, where she appears as an on-air guest offering key analysis. 
"In audio, you're just by yourself in the dark all the time," said Cornish. "So when you're sitting in a giant studio and it's freezing cold and there are all the lights and all the people, how do you find a kind of stillness to convey your ideas succinctly?"
Cornish said some of the best television advice she received came from a CNN legend. 
"Anderson Cooper gave me the advice, or sort of a gift, that television can expose phoniness," she said. "It can expose inauthenticity. You really do have to be grounded and yourself to present well on screen. And that completely changed the game for me. It completely changed my thinking about what I was trying to do in a studio and what it means to convey yourself authentically in that space." 
Even in her previous job, Cornish said she was always fighting the clock, trying to tell complex stories in a matter of minutes. Podcasting has freed her in a way, giving her more time with guests and topics to explore the nuance in each story. 
"A conversation that's going to be oriented around people's personal experiences and reflections is different than the way you would edit that conversation for daily news," Cornish said. "For a conversation that's going to last for 15 minutes, you have to create a narrative arc, meaning a conversation that has a beginning, middle and end." 
She said learning how to balance audio and television journalism has been a challenge, but she's enjoyed working with a dynamic team with expertise in both arenas. 
"It feels like you're working in a startup environment at a legacy place, which I have found to be probably the best mix." 
You can listen to CNN's "The Assignment with Audie Cornish" here, or wherever you listen to podcasts. New episodes drop every Thursday. 
💳   CNN insider rec of the week
Brought to you by CNN Underscored
Get them something they'll really love. Underscored put together the perfect list of tech gifts for everyone on your list — including products we've tested and use ourselves. From Apple to Amazon to Sony, check out these gifts.
You're receiving this email because you created a free account on CNN.com. If you're not interested in these updates, you can unsubscribe here. 
- Written and edited by Kyle Almond, Tricia Escobedo and Jessica Sooknanan
INSIDE CNN
An exclusive inside look with your free CNN account