Psst — Scottie Andrew here, filling in for our dear AJ this week. Let's dive in!
I learn so much from my gecko. No, seriously — raising Pippy, a leopard gecko who's about to celebrate (well, sleep through) his 3rd birthday, has reinforced the importance of patience, the many forms beauty can take and, crucially, how not to gag while feeding him live crickets. I had to work hard to make him trust me. As a baby, he could hardly stand to sit in my hand for a few seconds. Now, we spend up to an hour — or, around the runtime of an episode of "RuPaul's Drag Race," of which Pip and I are voracious viewers — curled up on the couch, with Pippy snuggled up on my clavicle. Reptiles are often unfairly maligned as creepy or nasty or just plain gross. Pip has taught me that the most important relationships are those that take time to cultivate and require prolonged attention and care, and also that a gecko can be an excellent binge-watching buddy. 


If there's something you'd like to see here, drop us a line. Know someone who could use a little Good Stuff? Send them a copy! We hope you love it as much as we do.
Our favorites this week
Get going with some of our most popular good news stories of the week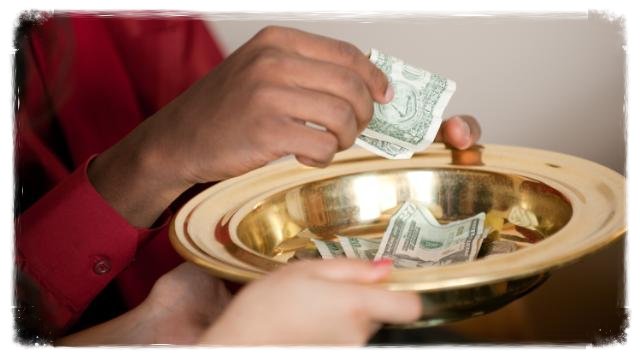 Buy some debt, change countless lives
Here's a lovely story courtesy of our very own AJ Willingham: A North Carolina church radically changed the lives of thousands of local families – and for pennies on the dollar. Trinity Moravian Church in Winston-Salem bought $3.3 million of medical debt belonging to over 3,300 area families, and the parishioners made it happen with just over $15,000 in donations. The church partnered with the nonprofit RIP Medical Debt, which buys bundles of debt "at a fraction of the original cost" and typically purchases large amounts from low-income families whose debt is debilitating. Debt forgiveness has Biblical roots, AJ writes: In the Old Testament's Book of Leviticus, "jubilees" during which debts were forgiven were held every 49-50 years. Trinity Moravian Church Rev. John Jackson said that while he hopes the medical system is eventually "fixed" to prevent medical debt from weighing so heavily on people, "what we can do is what we're doing now, buy some of the debt and forgive it." Amen to that!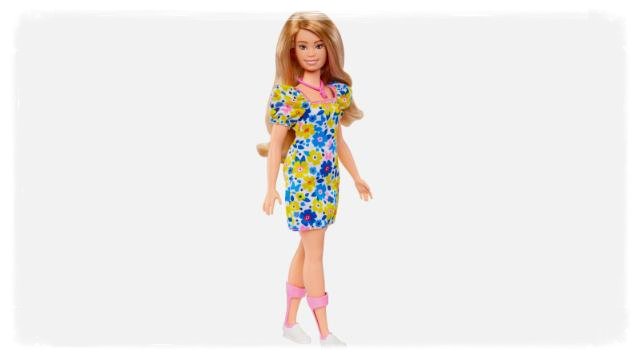 A beautiful new Barbie

Look out, Margot Robbie – there's a new Barbie in the toy aisle, and she's stunning in a puffy-sleeved floral dress with pink accessories and a winning smile. She's also the first-ever Barbie to represent a woman with Down syndrome, said toymaker Mattel. Created in collaboration with the National Down Syndrome Society, the new Barbie was sensitively designed to share several of the same physical characteristics as people with Down syndrome, Mattel said. She wears hot-pink ankle foot orthotics, which match her necklace with three upward chevrons, a symbol of the three copies of the 21st chromosome, which cause the characteristics associated with Down syndrome. She's the latest doll to join the Barbie Fashionista collection, a line that features dolls of several races, skin tones and body types, as well as dolls that use wheelchairs or have a prosthetic leg. Lisa McKnight, Mattel executive vice president and global head of Barbie & dolls, said the doll was made to "counter social stigma through play" — and look good doin' it!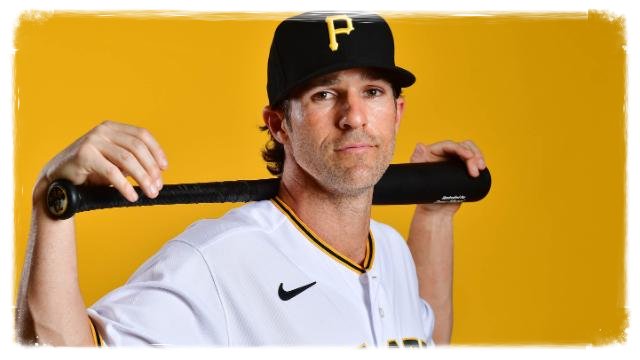 A long-awaited MLB dream come true
Until this month, professional baseballer Drew Maggi had only ever set foot on the Pittsburgh Pirates' field once – in 2010, when he was drafted by the team. But since then, he'd never played in the MLB, instead spending 13 years in the minor leagues, most recently with the Altoona Curve, the Pirates' Double-A affiliate. But Maggi's wait is over. The infielder was called up last week when a Pirates player was placed on the bereavement list, playing in his first-ever MLB game on Wednesday. And on Thursday, he finally earned his first Major League start, manning third base. And even though he struck out in all three of his at-bats in his first game, he was still in dreamy disbelief: "I've never been more happy for a strikeout in my life," Maggi told MLB.com on Wednesday. A Pirate's patience paid off!
Sponsor Content by BetterHelp
Take back control of your mental health with BetterHelp
BetterHelp's therapy services help you prioritize yourself. Their online platform connects you with licensed therapists and counselors from the comfort of your home. Get up to $60 off the first month now!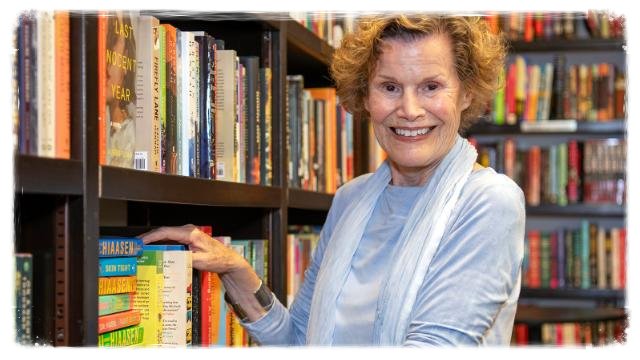 … the great Judy Blume, a beloved children's author who, at 85, is finally bringing one of her most celebrated (and often-banned) books to the screen. Upon the release of the film adaptation of "Are You There, God? It's Me, Margaret," CNN's Harmeet Kaur spoke to some of Blume's fans about the significance and staying power of Blume's work. For many young readers, her books were an introduction to the confusing world of adolescence and puberty. She treated thorny topics from menstruation to sexuality with sensitivity, candor and winking humor. "I felt adults kept secrets from the kids," Blume says in the documentary "Judy Blume Forever." "I hated those secrets." And so she's kept none from her young readers. The YA author Pip Harry, who devoured "Margaret" in one sitting as a child and recently revisited the book with her daughter, told CNN that Blume had an uncanny ability to "just put it on the page when a lot of people were not." That honesty has appealed to generations of readers — and now, generations of filmgoers who will soon be chanting, "We must, we must, we must increase our bust!"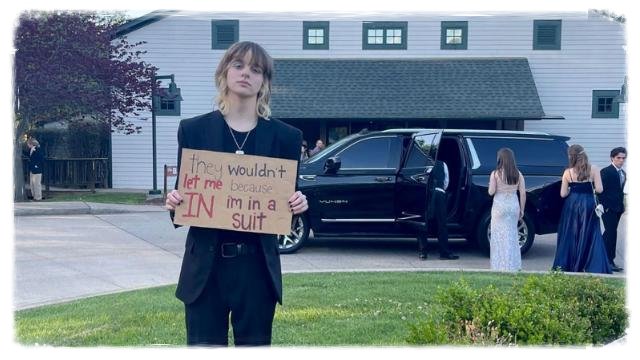 When the door to one prom closes, another opens: High school senior B. Hayes said they were turned away from their Nashville school prom for wearing a suit. (Their school said they violated the dress code with their suit.) But Hayes will get to dance the night away at a prom anyway after Nashville event venue owners Derek and Marcie Allen Van Mol got wind of Hayes' story. After a photo Hayes shared of themselves standing outside their prom, holding a sign that said "(The school) won't let me in because I'm in a suit," while other students in gowns and tuxes exited a limo to enter the party, the Van Mols sprang into action. The couple offered their venue for Hayes and 25 of their friends to throw their own inclusive prom and raised over $29,000 to host various vendors. What doesn't go toward the prom will be donated to charities Hayes selected, like Inclusion Tennessee. "At the end of the day it's about doing what's right, and B. got slighted," Derek Van Mol told CNN. Attendees in suits, it goes without saying, will be more than welcome. 
A popular beach in Honolulu, Hawaii, was shuttered last week for a very special birthday. An endangered Hawaiian monk seal pup was born on Kaimana Beach, where it'll spend the next five-to-seven weeks nursing from its mother and generally learning how to be a seal. A temporary fence was erected around the beach to protect the two, but also to safeguard human beachgoers unfamiliar with the ferocity of a mother seal. The Hawaiian monk seal is one of the most endangered seal species in the world, mostly due to habitat loss, so every pup counts — and it helps, too, that this baby is so darn cute. To many more birthdays, young pup!
When Russia invaded Ukraine, thousands of Ukrainians were forced to abandon their homes and, in many cases, their beloved pets. When days of abandonment turned into weeks, Odesa-based veterinarians Valentina and Leonid Stoyanov, decided to stay put and care for the animals left behind. Within a week of Russia's invasion, the Stoyanovs had around 400 animals in their care. They take in pets and wild animals alike, treating them and adopting them out or returning them to their natural home. They've even wound up keeping some of their patients, including a blind husky named Casper whose owner died during the conflict. Despite the challenges of their work, including a health scare for Leonid, the Stoyanovs told CNN Heroes that they remain committed to their work. "We just hold on and continue to do what we do because we see how it is important for animals, for all these lives around us," Valentina said.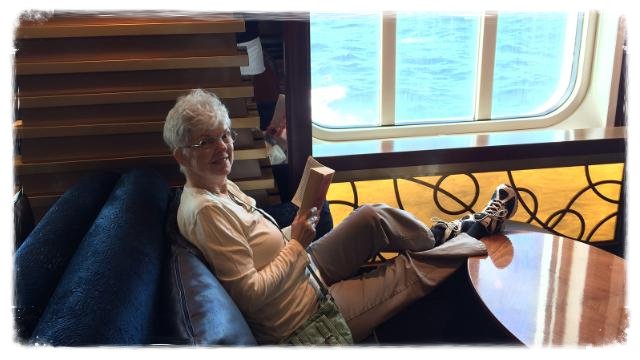 What do the next three years hold? A presidential election, for one, and other various milestones. For 75-year-old Sharon Lane, though, there will be globetrotting, and lots of it. The retiree is set to embark on a three-year cruise on the MV Gemini, a boat from Life at Sea Cruises that will chauffeur her around the world for over 1,000 days. Phew! The former high school teacher will spend the next few years in a windowless, 130-square-foot cabin, but just being on the boat and visiting over 300 locations is "enough for (her)," she said. Not even the at-sea days can dampen her spirits, with Lane telling CNN, "When we're just sailing through or powering through the oceans, it just thrills me." It's a well-deserved vacation: Lane said she has a medical condition in her lungs that makes traveling in the traditional way difficult and puts her at an additional risk of a severe reaction to illnesses like Covid-19. But she's confident that life on the ship will keep her healthy and happier than she's ever been. Bon voyage, Sharon!
You can cage the singer, but not the song.

— Harry Belafonte. The celebrated actor, singer and civil rights activist died this week at 96 and leaves behind a decades-long legacy of anti-racism advocacy. His outspokenness against injustices facing Black Americans and people of color across the world often jeopardized his entertainment career, but he never sacrificed his message for commercial viability.
Rec of the week
Brought to you by CNN Underscored
33 Mother's Day gifts from Nordstrom you'll wish you bought sooner
To help get you started finding the perfect Mother's Day gift, we picked out our favorite extraordinary gifts for every type of mom. From this season's trendiest clothing and accessories to the chicest home goods, these are Underscored's top Mother's Day picks from Nordstrom.
Shameless animal video
There's always time for cute animal videos. That time is now.
This golden eagle nestling is doing his best to scare off the researchers studying him. His commitment to staying still and that adorably silly expression — yeah, he's not fooling me, but let's let him feel big. (Click here to watch.)
A newsletter for the good in life