In honor of Women's History month, I'd like to discuss a very eye-opening list shared by author Kristy Sedgman on Twitter. It's a list of ways an 11th-century Benedictine monk saw fit to describe women and, spoiler alert, he wasn't their biggest fan. Some highlights include:


appetizers of the devil

sword of souls

occasion of ruin

nymphs, sirens, witches, Dianas

lionesses who like monsters make careless men perish

sirens and Charybdis, who while you bring forth the sweet song of deception, contrive of the ravenous sea an inescapable shipwreck
Sometimes, anti-women sentiments are so ridiculous you just have to laugh. After a few hundred years of social progress, some of these sound more like compliments, to be honest! Let's hear it for all the lionesses out there, the nymphs and the witches, the swords and the uh, feminine mozzarella sticks. Keep being mythically you. 
If there's something you'd like to see here, drop us a line. Know someone who could use a little Good Stuff? Send them a copy! We hope you love it as much as we do.
Our favorites this week
Get going with some of our most popular good news stories of the week

The best kind of baby boom
The Chester Zoo in the UK is breeding hope for endangered species. In the last eight months, the zoo has welcomed several new endangered animal births, including a baby tree kangaroo, Sumatran tiger twins, a western chimpanzee, a Malayan tapir (above), a greater one-horned rhino and a triplet of fossa pups. The zoo's central mission is to "prevent extinction," and the success of its breeding programs shows what happens when the problem is approached with precision and care. Other zoos in the UK and Europe are working with Chester's lab to inform their own breeding decisions or diagnose pregnancies, and the zoo is also hoping to replicate its endocrinology technique in Kenya to help conservation in the wild.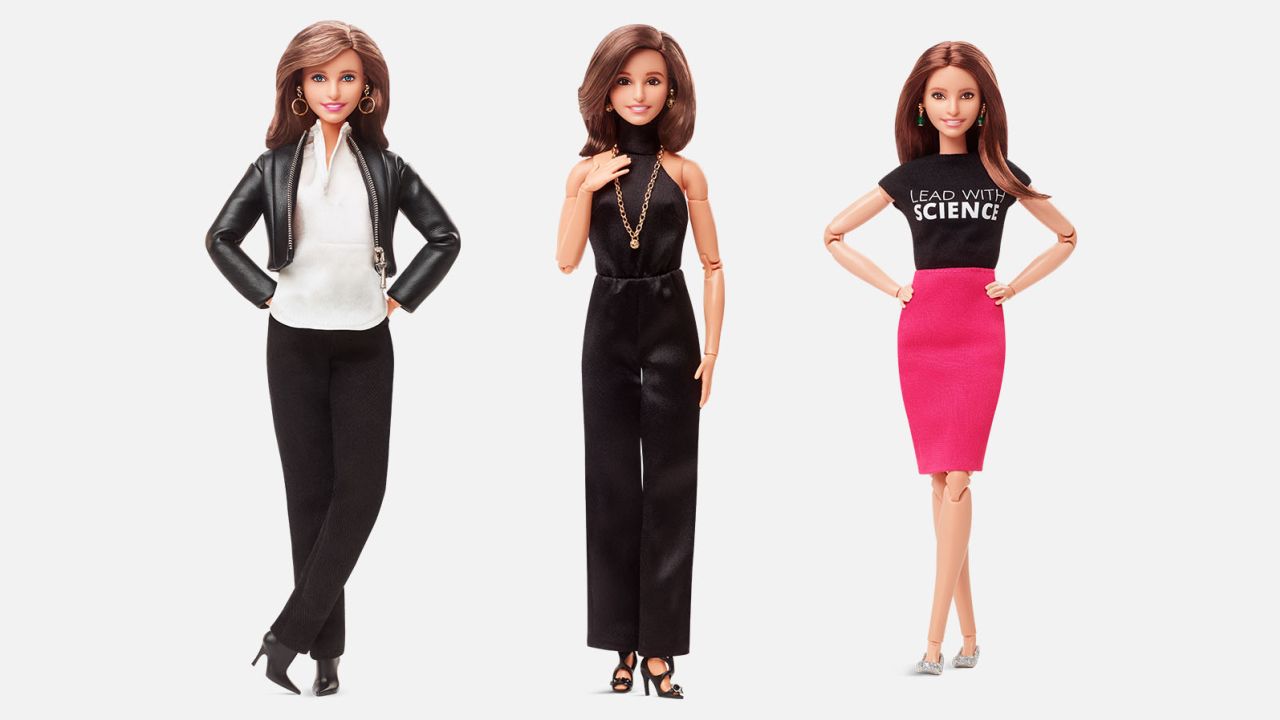 Imagining the future
For International Women's Day, Mattel released a series of one-of-a-kind dolls honoring women STEM trailblazers from around the world. Among them are the Wojcicki sisters — Susan, a longtime CEO of YouTube; Anne, CEO of at-home DNA testing company 23andME; and Janet, a professor of pediatrics and epidemiology at the University of California, San Francisco. (Wow, their family gatherings must be on another level.) The collection also includes Maggie Aderin-Pocock, a space scientist and educator from the United Kingdom; Antje Boetius, a marine researcher and microbiologist from Germany; Li Yinuo, co-founder of ETU Education, a school startup in China that offers a more personalized education; and Katya Echazarreta, an electrical engineer who has worked on five NASA missions and the first woman born in Mexico to travel to space.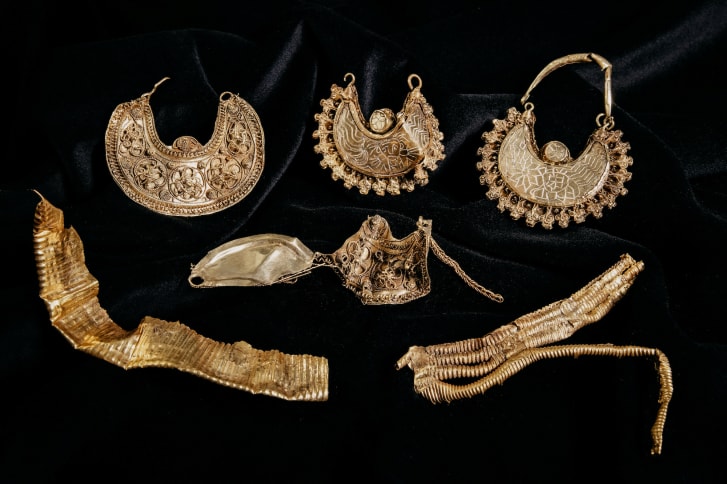 A once-in-several-lifetimes find
Treasure hunters, meet your new hero. A Dutch historian found a jaw-dropping trove of 1,000-year-old medieval treasure while walking with a metal detector in the small Dutch city of Hoogwoud. Lorenzo Ruijter, 27, first discovered the collection of gold ear decorations, gold strips and silver coins in 2021, but experts at the Netherlands' National Museum of Antiquities needed time to clean, investigate and date the objects before the find could be announced to the public. The Museum noted that gold from this time period is extremely rare in the region. Ruijter said it was hard keeping the discovery a secret. "It was very special discovering something this valuable, I can't really describe it," he said. "I never expected to discover anything like this."
Start your health journey and say hello to a new you now
Noom can help you change your relationship with food in just 10 minutes a day. Their daily psychology-based lessons, guided coaching, and group accountability will all help to keep you on track and reach your goals.
Archaeologists have an unusual ally in the fight to preserve the ancient ruins of Pompeii: Sheep! Archaeologists have uncovered only around two-thirds of the doomed city since excavations began 250 years ago, and protecting the remaining portion from the ravages of nature is a priority. This includes any plants that may grow in the city's ancient buildings, threatening their walls and structural integrity. To help, they summoned 150 sheep to Regio V, a northern section of the city, to nibble away at grassy knolls and any insidious growth. The site is still off-limits to the public, but the archaeology park has recently launched new excavations at the site. So in return for their hard work, the sheep will get a front-row seat to history. 
Kevin Pearce's life was changed forever in 2009 when a snowboarding accident left him with a traumatic brain injury. He had to relearn how to do almost everything -- how to walk, how to talk -- and he says he couldn't have done it without the help of his older brother Adam. In 2014, Adam and Kevin co-founded the LoveYourBrain Foundation, which offers weeklong retreats and community-based yoga classes across the US for people who have a TBI as well as their caregivers. "I think people feel isolated after brain injury because they don't feel able, and when you don't feel able, you generally retreat back inside," Adam said. "At these retreats, people are given the space to lean into those deep challenges and express them and talk about them." The organization also trains yoga teachers, giving them knowledge on how to work with those who have a TBI, and works with hospitals to incorporate yoga into rehabilitation early on.
Millions of people in India and around the world celebrated the joyous festival of Holi this week. The festival is based on a Hindu legend of good triumphing over evil, and one of the most popular ways to celebrate is to take to the streets and cover each other with a colorful powder called gulal. It makes for incredible images, like the one above from the Indian city of Hyderabad.  Along with the colors, people also throw water balloons and shoot water pistols as part of the festivities. (Because how else are you going to get all of that pink out of your hair?) 
Rec of the week
Brought to you by CNN Underscored
Shameless animal video
There's always time for cute animal videos. That time is now.
What was it that Shakespeare said? Something about crabbed age and youth? Surely this cat knows what I'm talking about. (Click here to view) 
A newsletter for the good in life