You may not like to hear this, but it's true: People do actually think about you when you're not around! Yes, you. Someone is wondering how you're doing. Someone is recalling a fond memory with you in it. A new study this month found that people often underestimate how much their friends and old acquaintances appreciate hearing from them. So whoever is on your mind, let them know. 


If there's something you'd like to see here, drop us a line. Know someone who could use a little Good Stuff? Send them a copy! We hope you love it as much as we do.
Our favorites this week
Get going with some of our most popular good news stories of the week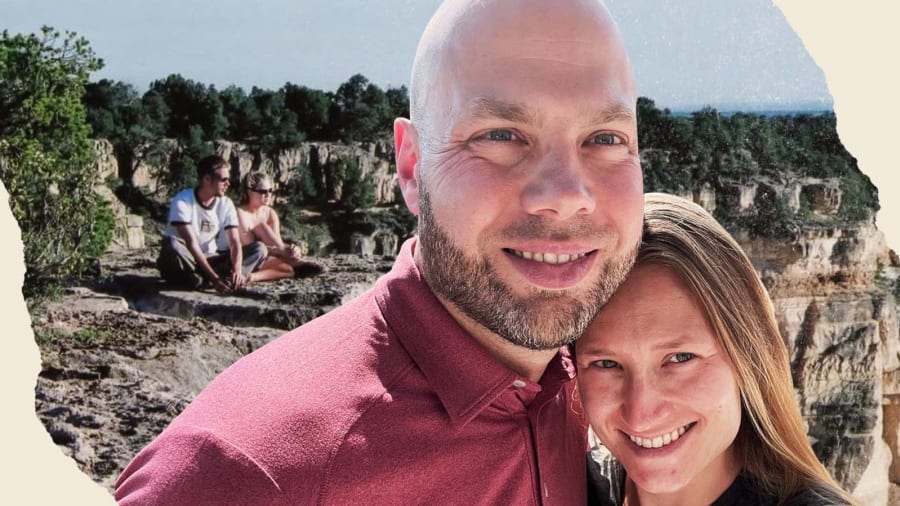 A Grand love
When two teenage strangers posed together on the edge of the Grand Canyon in 2001, they didn't realize they were capturing the beginning of their love story. Carrie and Kris were both touring the area with their families, and struck up a conversation that lasted for hours. They exchanged email addresses to keep it going, building a years-long friendship even though Carrie lived in the US and Kris in Denmark. Through college and the first years of adulthood, they still kept the connection. They knew something was there, and in 2008, Kris took the plunge and traveled to the US to visit Carrie -- a woman he had only met in person for a few hours, seven years before, in a completely different time of life. Together, they returned to the place at the Grand Canyon where they had first met. They're married now, with three children of their own. The photo above is Carrie and Kris now, but to the left of them, you can see that first picture together, both of them beautifully oblivious to the future they would build.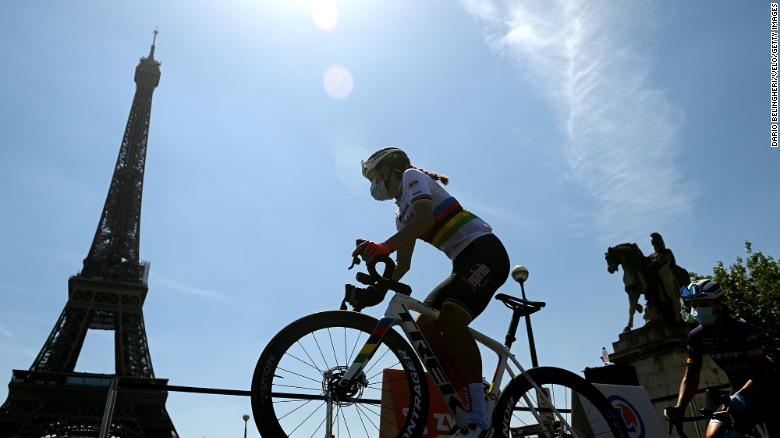 A new cycle 
The inaugural Tour de France Femmes began this week, paving the way for women cyclists to finally have access to the pinnacle of the sport. The legendary Tour de France is a men's only event that, before this year, had no long-running women's equivalent. That's not for lack of trying --in 1955 a French sports journalist launched a five-day women's race as a companion to the men's event. A follow-up race stamped with the Tour de France's official seal began in 1984, but fell off in 1989. Ayesha McGowan, the first African-American professional cyclist, says the importance of this moment can't be understated by athletes or cycling fans. "I have loved being a part of it myself, just the respect that everybody has for each other, knowing how much this means and how much this is going to impact the future of women's sport," she says.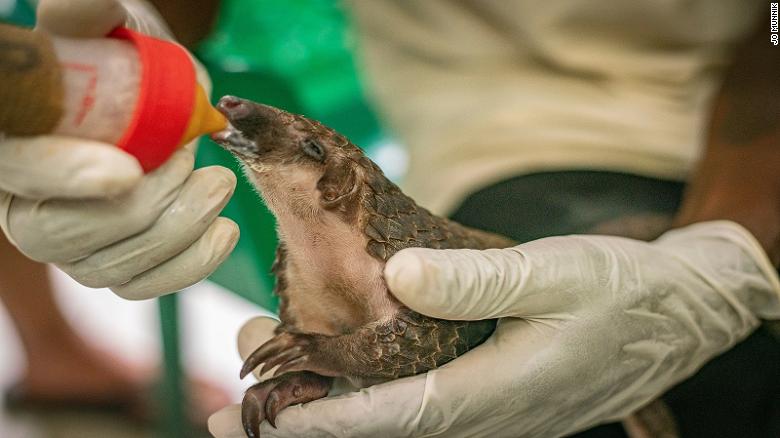 The Pangolin people
The Libassa Wildlife Sanctuary in Liberia, West Africa is helping to care for the world's most trafficked mammal. The pangolin is targeted for its meat and used in traditional medicine, and now all but eight species of the scaly animal are at risk of extinction. But at this sanctuary, they're treated like the precious creatures they are. Since it opened five years ago, the sanctuary has taken in almost 600 animals, from pangolins to dwarf crocodiles, monkeys and others. Liberia has also introduced new anti-poaching laws in recent years, though the laws are sometimes hard to enforce. The sanctuary's staff says the goal is to get as many pangolins as possible back to their native forest homes so they can thrive once more. 
When Lesein Mutunkei scores a goal, he plants 11 trees -- one to represent each player on his team. The 18-year-old amateur footballer from Kenya started his Trees4Goals program to mobilize young athletes in his region to take up his pledge of planting trees every time they score. Now, he's urging FIFA and the sport's biggest stars to take part, too. Mutunkei knows the amazing impact that could be made if professional teams started celebrating their wins by giving back to the environment. "Football is a universal game and climate change is a universal problem," Mutunkei said. "[It] has the power to connect, engage, educate and inspire my generation to create a safer and greener future." So far, FIFA has commemorated him for his project, and several pro footballers have acknowledged his efforts. 
Having a dog has been shown to improve the quality of life for senior citizens, increasing their activity and socialization. But what happens as people age and it becomes more challenging to care for a pet? Carie Broecker has a solution. She founded Peace of Mind Dog Rescue in 2009 as a way for seniors who are entering nursing homes or other care facilities to make sure their beloved pets are looked after. The organization has helped more than 2,000 seniors and 3,000 dogs find peace and dignity during fragile times of life. Peace of Mind Dog Rescue also has a volunteer dog walking program for older pet owners who just need a helping hand now and then. 
Every body is a beach body. Our bodies are to be cared for, respected and enjoyed.

- Ione Belarra, Spains Minister for Social Rights. The Spanish government launched a campaign encouraging women of all shapes and sizes to head out to the beach. The campaign combats the idea that there's a limit to how people should look to enjoy the summer sun.
Rec of the week
Brought to you by CNN Underscored
Editors' picks: 48 products our editors tested and loved in July
In July, we were introduced to a plethora of products, from an ovenware set and a luxe knot-shaped pillow to hiking shorts and an outstanding body razor. Shop the Underscored editors' favorite picks right here.
Shameless animal video
There's always time for cute animal videos. That time is now.
I thought it would be funny to watch a duck eating a watermelon, so I searched "duck eating watermelon" on YouTube. It supplied me with this perfect gem, featuring a bonus chicken. Thank you, YouTube. It is even better than I imagined. (Click here to view)  
A newsletter for the good in life