Psst, it's Scottie Andrew stepping in for AJ this week. Thanks for reading!
Did you know 2022 is more than halfway through? It seems like everything that could've happened this year already has. Whatever the rest of the year throws at us, I'm taking solace in the small gifts of good news. Here's a sampling of a few short, sweet stories that lifted my spirits this week.  
A tiny gray kitten found trapped in a vending machine at a Tennessee Walmart was freed, and the employee who found the baby cat adopted her — and named her Pepsi.
A rare orchid thought to be extinct was discovered again in Vermont 120 years after it was last spotted, and by an amateur naturalist no less. 
And finally, beloved everyman Paul Rudd called up a lonely middle schooler whose classmates refused to sign his yearbook. In a follow-up note, Rudd told the boy that he was the "coolest kid there is." Coming from Ant-Man, I believe it. 
If there's something you'd like to see here, drop us a line. Know someone who could use a little Good Stuff? Send them a copy! We hope you love it as much as we do.
Our favorites this week
Get going with some of our most popular good news stories of the week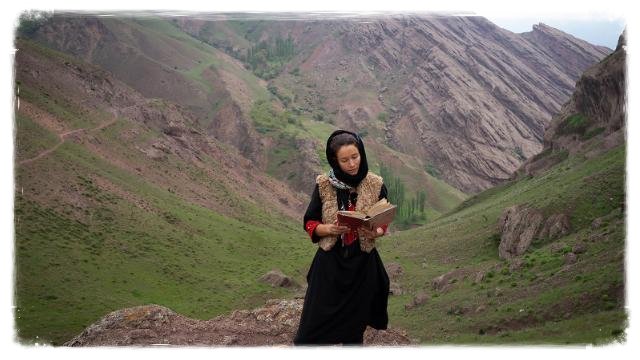 Traveling the world, 19th-century style
When it comes to explorers, we're quick to think of Magellan, Ponce de León, Polo and the like. But what about Alexandra David-Néel? The Belgian-French globetrotter began her travels in the 1890s, trekking across Tibet and camping in caves while wearing the typical dress expected of women at the time. David-Néel fascinated present-day London resident Elise Wortley, whose bouts of anxiety were assuaged by stories of the traveler's bravery. As it turns out, many women explorers of the time opted to hike, climb and bike in petticoats — so Wortley decided she'd do the same. She's worn a 1930s Burberry raincoat through Iran and toted a wicker chair across Tibet like the women before her. Now, she said, she's got about 150 women explorers whose famous journeys she wants to recreate — and you can watch her do it online, from the account "Woman with Altitude." She said she hopes to inspire others to experience nature on their own terms, even if they're not about to hike the Himalayas: "These women were badass, but you don't have to be ... to get that out of nature or have a little adventure."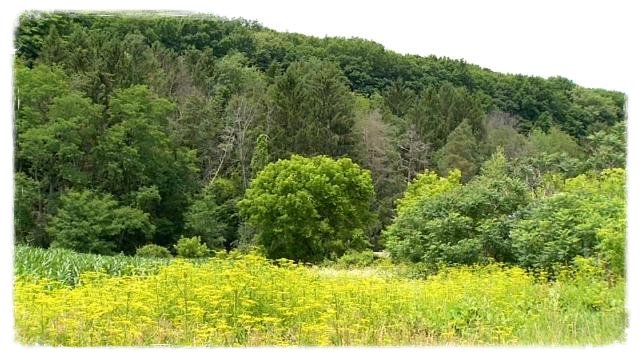 The Onondaga Nation comes home
For thousands of years, the Onondaga Nation depended on and protected the rich wetlands and forests of central New York, until they were driven out of the area. Now, in a historic agreement, the Onondaga Nation will regain more than 1,000 acres of space in central New York to continue its centuries-long stewardship of their ancestral land. The Onondaga homelands also house species like great blue heron, brook trout and bald eagles, among many more. Before the land was returned to its original inhabitants, though, the Honeywell corporation spent years contaminating the area's water. Now that the land belongs to the Onondaga Nation again, Chief Tadodaho Sidney Hill said the Onondaga people can "restore these lands and waters and to preserve them for the future generations yet to come."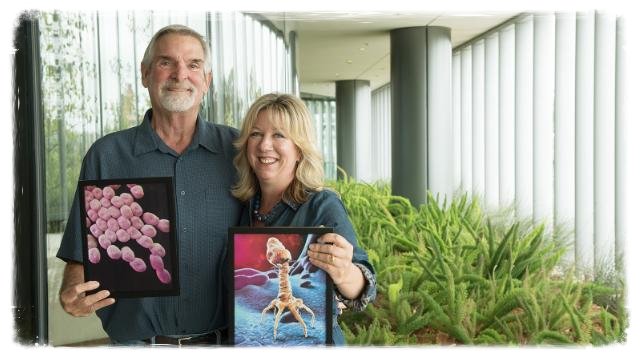 Steffanie Strathdee, who pitted viruses against bacteria and saved her husband's life. Tom Patterson (pictured left of Strathdee) became extremely ill from a superbug infection that doctors told Strathdee would kill him. But as an infectious disease epidemiologist, she knew there had to be a treatment, maybe a novel and obscure one, that her husband could survive. She thought about phages, which are natural viruses that eat bacteria. Could they help her husband's body fight back? Within three weeks, she devised the treatment, researchers found the specific phages she needed, the FDA approved it, scientists purified the mixture and doctors finally injected the treatment into her husband's body. It saved his life. Six years later, the couple is retired, gardening and going on long walks together — things that would've been impossible had it not been for Strathdee's ingenious idea. 
And ...
Another "cheers" is in order for our very own AJ Willingham, who celebrated her birthday this week! AJ created this newsletter a few years back with the goal of countering the regular news we consume — which is so often upsetting and bleak — with moments of levity and hope. I'm grateful she did, because reading and writing the Good Stuff has been a comfort in painful times. AJ, you're a generous colleague and friend, and you make our Saturday mornings brighter. You are made of the very best stuff.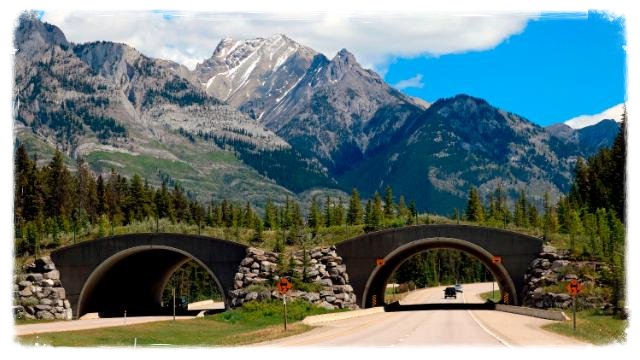 Grizzly bears are fearsome, certainly, but they're no match against an 18-wheeler. If the bears decide to brave a highway, they're at risk of being injured or killed. And even if they don't make a run for it, the roads slice through their habitat, fragmenting their population and shrinking their range. Leave it to the Canadians, then, to devise a solution that befits both bears and drivers: They've installed wildlife crossings, bridges or underpasses that provide safe passage for animals whose environments have been bifurcated by highways. There are nearly 120 of these crossings between Yellowstone National Park and Canada's Yukon region in the Arctic Circle. They've worked splendidly so far: In Banff National Park, wildlife-vehicle collisions have dropped by more than 80% since the crossings were installed. They often look beautiful, too, with ample greenery to help guide animals like elk, wolves and, of course, grizzlies. And if you're interested in a Southern equivalent, check out the Florida Wildlife Corridor, which has installed wildlife crossings under highways for animals like panthers, alligators and black bears to safely pass through.
Typically, the penguins and otters in Hakone-en Aquarium outside of Tokyo are treated to premium "aji," or Japanese horse mackerel, but the price of the fish has increased as much as 30% in the last year, and inflation has now come for the flightless birds. To cut costs, the staff started feeding (or attempting to feed) the penguins "saba," a cheaper mackerel. The penguins immediately noticed the change in diet, and they did NOT welcome it. This poor tuxedoed fellow above was offered the cheaper fish — not his preferred "aji"  — and he dared not deign to accept it. Who knew a penguin's face could so clearly register disgust? Several of his brethren also turned up their beaks at the whiff of new fish. Luckily, though, the penguins and otters who are used to the finer fish in life have made a compromise with their keepers: They'll eat the "saba," sure — but only if it's mixed with "aji." Peaceful protests work!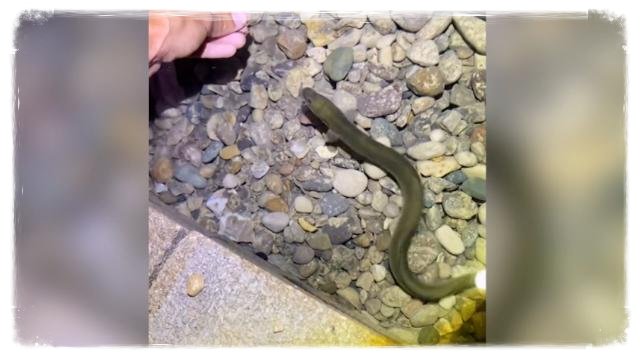 Your average "man cave" might include a billiards table, posters of since-retired athletes and a couch that's seen its fair share of beer stains and queso spills. But it's eels that make a man cave, at least to Nick Tobler. The Kentucky pet store manager discovered a mysterious hatch in his garage, hopped down it and discovered a massive rainwater cistern underneath his home and, naturally, decided to fill it with eels. Tobler's been documenting the painstaking process of turning the cistern into a suitable environment for the small, slimy creatures on TikTok, where his followers have been waiting with bated breath for the day the eels would finally come home. Now, months after his eel pit journey began, the ever-endearing eels — named Shaq-eel, Tequeela and Mentally Eel — have enchanted the internet and fully embraced their new digs. Tobler said he's considering adding a hammock for himself in the eel pit so he can quite literally hang with his housemates. "This is about as good a man cave gets," he told CNN's Jeanne Moos. 
Bobby Wilson knows the value of a vegetable. It's why he founded Metro Atlanta Urban Farm, a nonprofit that provides healthy crops to low-income families, all grown on his five-acre farm in the heart of the city. Wilson created the farm in 2009 after 20 years of bringing gardens to public housing complexes and schools in Atlanta. With food costs rising, he knew low-income communities could enjoy fresh, healthy food at a lower price if they received it from him or grew it themselves. His efforts have been fruitful so far: During the pandemic, he fed 25,000 families who live near the farm and helped keep farmers of color afloat by purchasing the food they'd grown. Now, he offers free produce to families weekly and teaches them how to start their own gardens. "I saw the need," he said. "Plus, when you retire, you should do something you really enjoy."
Rec of the week
Brought to you by CNN Underscored
Shameless animal video
There's always time for cute animal videos. That time is now.
A newsletter for the good in life