An exclusive inside look with your free CNN account
📹 Cynde Strand goes in front of the camera in 'No Ordinary Life'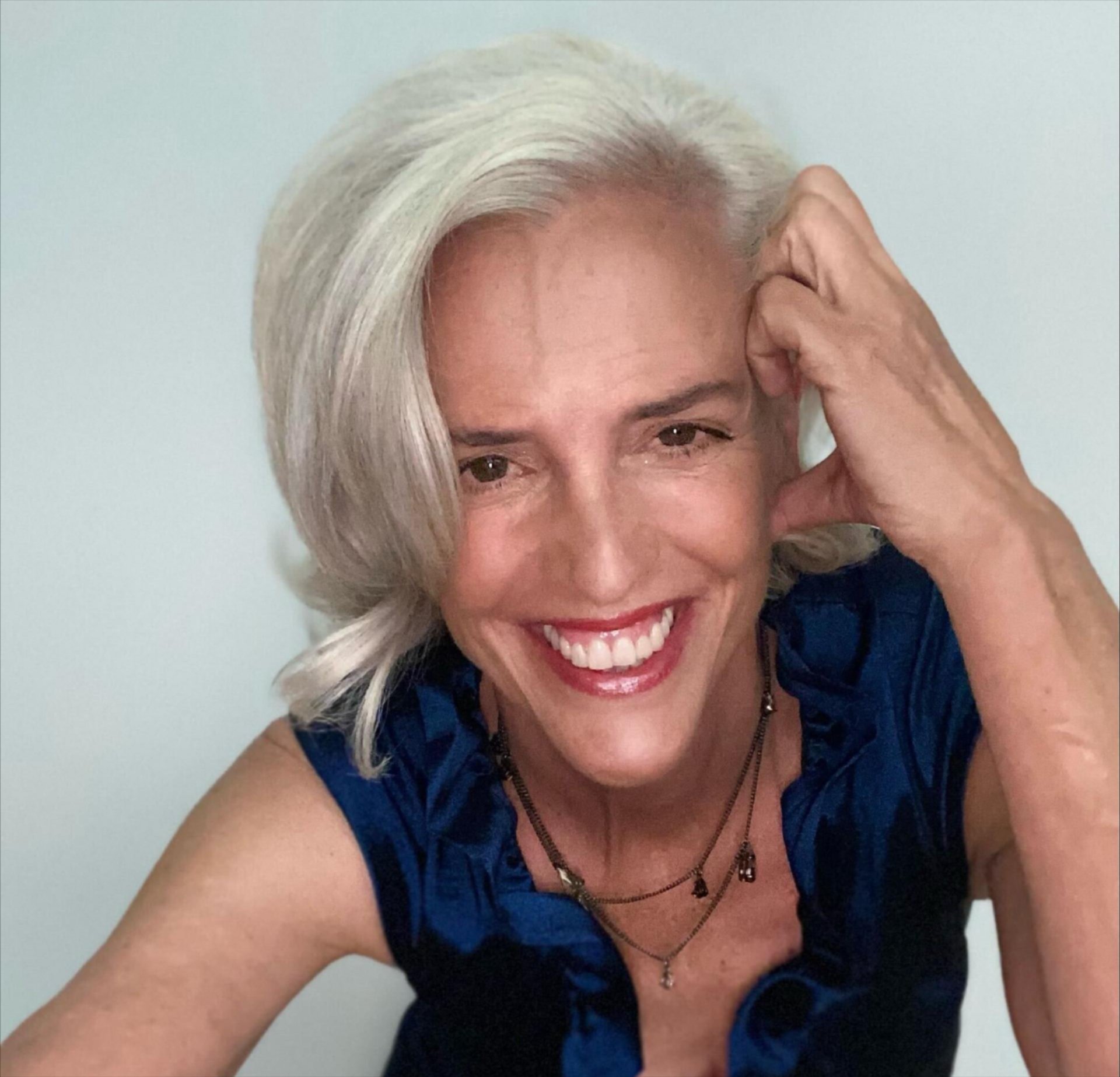 Cynde Strand says her career — and her life, really — has been a series of "many calculated risks."
As a young camerawoman, she was dispatched to Beijing's Tiananmen Square during the June 1989 uprising and government crackdown. In the 1990s, she covered the first Gulf War, the aftermath of genocide in Rwanda, the Bosnian War, the widespread famine in Somalia, and South Africa's first free and fair election that brought Nelson Mandela to the presidency after 27 years in prison.
And then, she put down her camera.
"I was at a massacre site in the Ivory Coast, and I was frustrated because I wasn't going to get home in time for 'Mom and Tots,' " Strand said, referring to a parent event with her young son. "I didn't have a child late in life to miss all the little things. So I called my boss and said, 'I have had exactly the life I wanted thanks to CNN, but I need to stop doing this.' ...  And she was so gracious. She started laughing and she said, 'Cynde, I expected this call a year ago.'
"Many women successfully balance motherhood and life on the road," Strand added. "I just no longer wanted to." 
In 2004, she made the move from the front lines to CNN headquarters in Atlanta, and eventually became the executive director of international newsgathering.
"(I was going) from one disaster to the next. … My life was always about the earthquake or the war or the revolution or some other natural disaster," she said. "What I realized is, after more than 20 years on the road, I now wanted my own life. I wanted my own stories."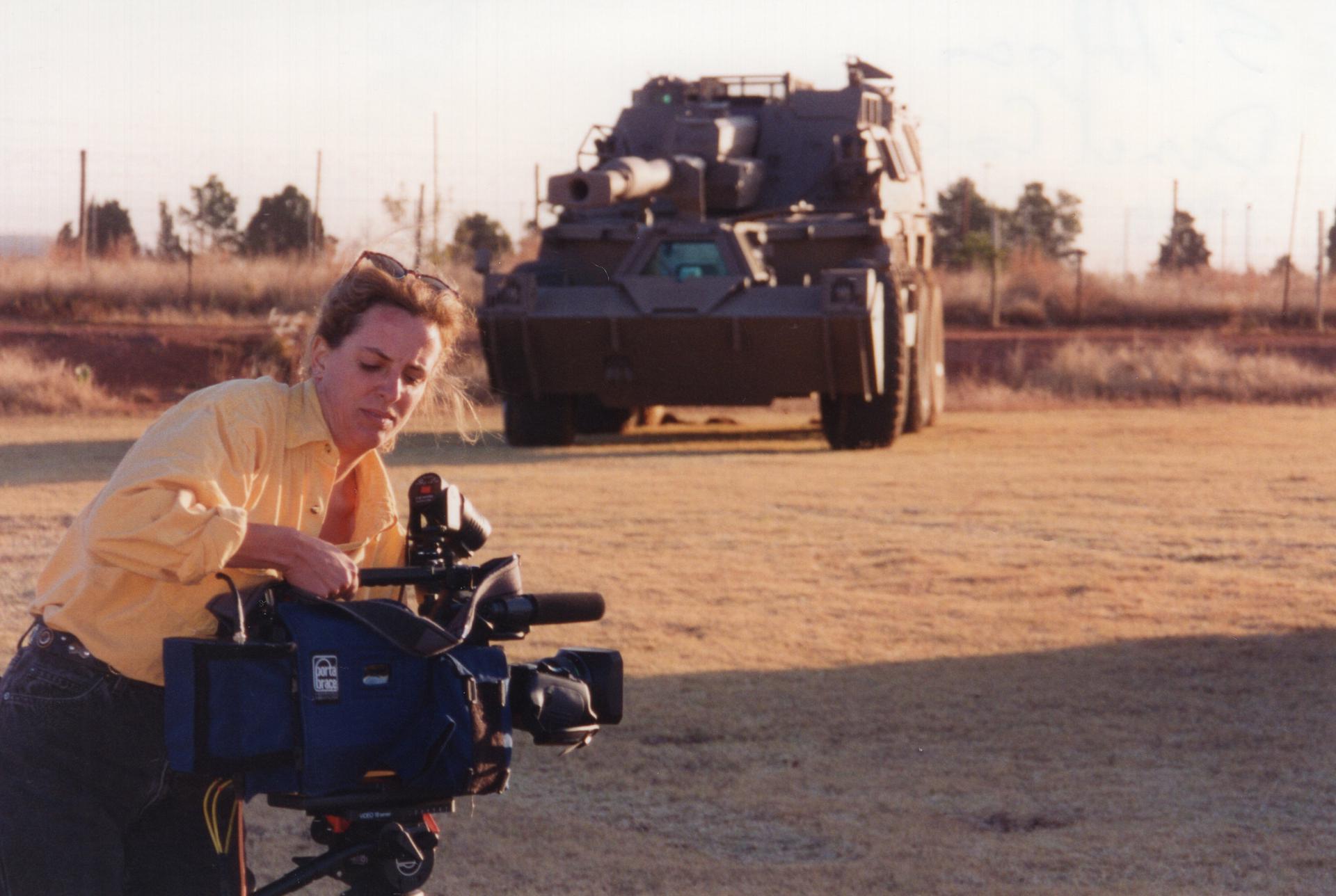 Cynde Strand sets up her camera while on assignment in Somalia in the early 1990s.
Strand is one of five CNN war zone camerawomen whose incredible front-line journalism and life stories are featured in the documentary "No Ordinary Life," which premieres on CNN TV on Monday at 10 p.m. ET.
We recently caught up with this legendary journalist, who left CNN in 2019, on the cusp of a new headline in her life — teaching a course at Saint Michael's College in Vermont called Female Journalists: Headlines, Deadlines, and Frontlines.
Below is a portion of our conversation, edited for length and clarity:
What's it like being on the other side of the camera in 'No Ordinary Life'?
(Filmmaker) Heather O'Neill, who is a friend and former colleague of mine, approached each of us and said, "I'd like to make a film about you gals" because it was just a such a unique time at CNN.
While there were many female still photographers working around the world, there just weren't that many females behind the video cameras. At first I told Heather, "Oh no, I am much better behind the camera than being focused on," but then I realized that I could hopefully inspire other people and give a little bit of a look behind the scenes for photojournalists. 
People trust us with the most intimate moments of their lives and it's such a responsibility, and I hope that people seeing this film will understand that and how each of us cared so deeply about the people that we had the gift of filming, sometimes in very bad circumstances.
Tell us a bit about how you decided to become a camerawoman.
When I went to university, I started studying chemical engineering. In my third year, I was lucky enough to I realize that I was on the wrong bus and I could make a change. I had always loved photography so I switched to journalism, and I was hired as a video journalist (entry-level position) when CNN was young. 
I did anything and learned everything I could to work my way up, and I had always wanted to work overseas — in my day, you would quit your job and pick a war zone and go there to freelance and then try to be hired. And that's exactly what I did. I quit and moved to Beirut and then CNN picked me up there on a full-time basis as a tape editor.
My career has been a series of calculated risks. Later, I quit for a year and studied Chinese in China and the timing was just perfect because at the end of that year (1987), CNN opened its bureau in Beijing. They took a chance on me and gave me the full-time camera position in Beijing.
Some people tell us, "Oh you're adventure seekers and adrenaline junkies," and that's just not the case. Yes, you get used to life on the road — but you do pay the price for that. And certainly, in my early days, we didn't even have flak jackets or helmets and, more importantly, we didn't know what PTSD was. Sometimes the guilt of leaving people behind in terrible circumstances is something you would also carry with you. Now there is just so much more education and help out there for journalists who experience trauma and bring it home with them. CNN is certainly a media organization at the forefront of this kind of care for its employees.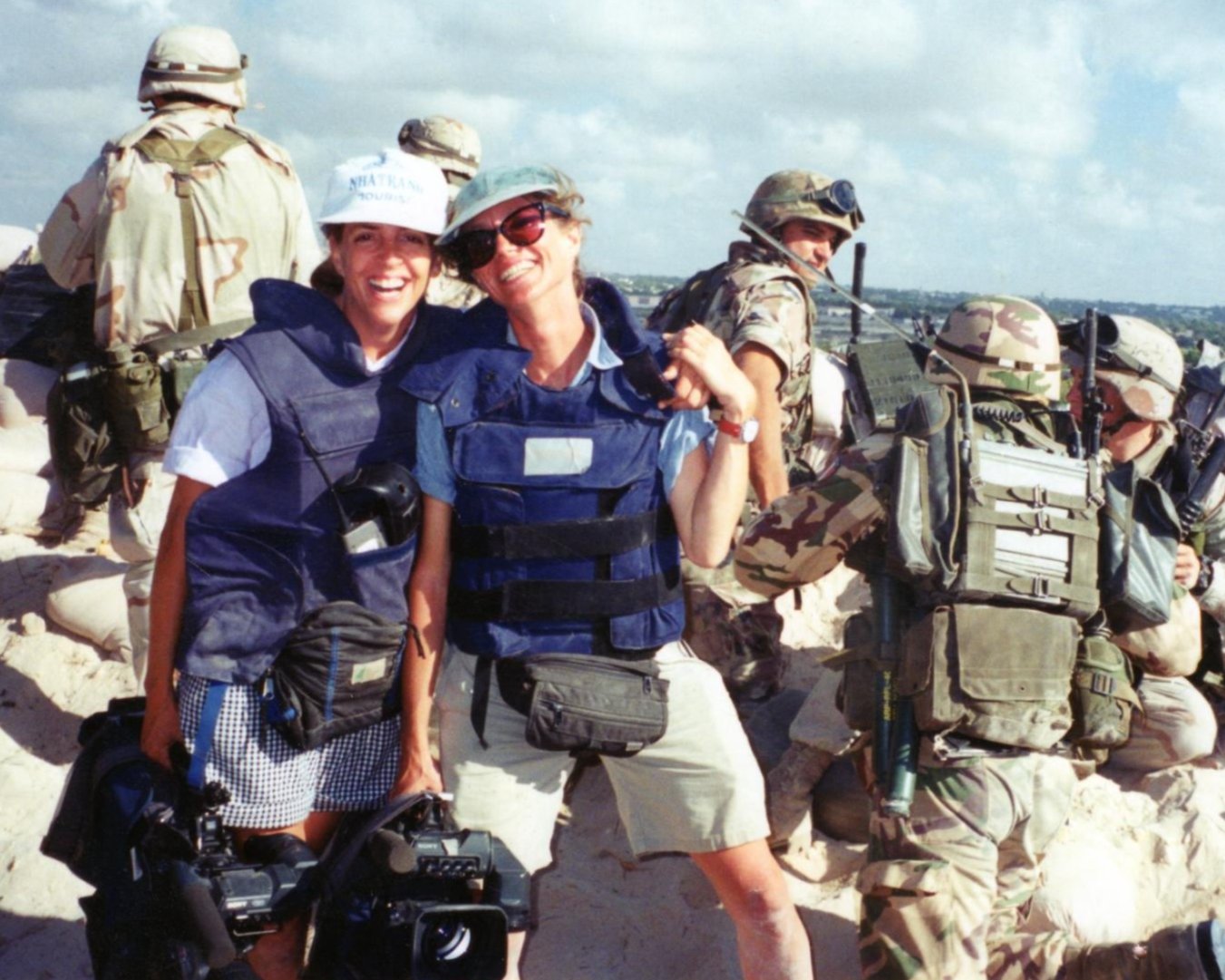 Strand, left, and fellow CNN camerawoman Mary Rogers with international forces in Somalia.
What stories have impacted you the most and why? 
The most impactful experience for me was when I was in a feeding camp with Christiane Amanpour in Somalia. There was this woman, she was beautiful and she was dying. I'd seen her some days before and she was getting weaker. No one in this day and age should be lying on a straw mat in the dirt, dying from a lack of food. She was taking her last breaths and Christiane and I looked at each other. We didn't know what to do. What could we do? I couldn't fix it. I couldn't change it.
To this day, I still tear up tear up when I talk about this because I watched this woman die — and I did not know her name. From then on, I always tried to write down someone's name. I feel like it's such a responsibility we carry and, in that moment, the shock of watching someone die from the lack of food, it shook me to my core more than any war zone I have been in.
On the flip side of that, when I lived in South Africa working with (CNN correspondent) Mike Hanna, we did a story about ballroom dancing in the townships. I just couldn't take a bad piece of video. I carry that story with me always because it reminds me of the grace and beauty that is in most of us. We've seen it in the people who are driving food into a war zone or the people who are helping their neighbors — just watching that grace and beauty that exists in most of us. 
That story rejuvenated me, and I carry that always and focus on the good things that we can find in each other.
📺 Watch more of Strand's story featured in the documentary "No Ordinary Life" on CNN TV on Monday at 10 p.m. ET. 
💳  CNN insider rec of the week
Brought to you by CNN Underscored
Whether you're hosting video calls or a content creator, a high-quality webcam lets you capture smooth video. We tested out 11 models using them as daily drivers on video calls and streams, to make choosing the best one easy for you.
Is there something or someone at CNN you'd like to see spotlighted next? Send your thoughts to insidecnn@cnn.com. 
- Written and edited by Kyle Almond, Tricia Escobedo and Jessica Sooknanan
INSIDE CNN
An exclusive inside look with your free CNN account