Psst, hey! Scottie Andrew with CNN here, subbing in for our dear AJ. Thanks for reading!
Always listen to trees. And I don't just mean listening to their leaves brushing up against each other, although that whispery exchange between branches is a miraculous sound. Okay, maybe I mean one tree-like life form in particular: Treebeard, a dear hero who has dispensed immeasurable wisdom every time I meet him in the pages of the "Lord of the Rings" series. When he rallies his fellow Ents (tall, bark-skinned beings) to face the evil forces destroying their forest homes, he intones:  "... But let them march now and sing! We have a long way to go, and there is time ahead for thought. It is something to have started." I revisit this quote often before I embark on a lengthy, arduous task, whether it's a project for work or a personal journey to which there is no conceivable end. We may not know quite where we'll end up on our own journeys, or what we'll pick up and carry with us, but it is always something to have started.
If there's something you'd like to see here, drop us a line. Know someone who could use a little Good Stuff? Send them a copy! We hope you love it as much as we do.
Our favorites this week
Get going with some of our most popular good news stories of the week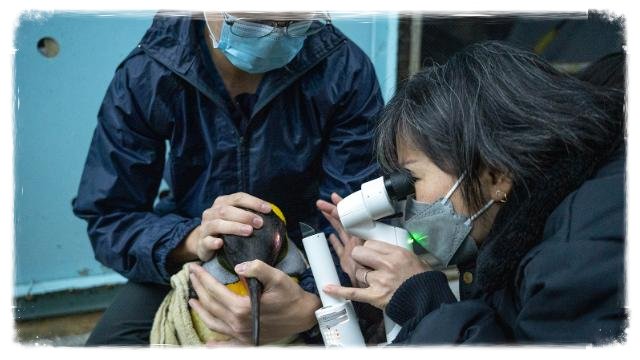 The king penguins, all over 20 years old, at Singapore's Jurong Bird Park underwent cataract surgery after their keepers noticed their eyes looked cloudy and the birds had trouble seeing. To improve their vision, veterinary ophthalmologists created special "intraocular lens implants" for each penguin (flippers make taking out contacts impossible, probably). After a recovery period in which the penguins were on strict protocol to avoid their usual dips in the pool, the vets noticed the gang grew more responsive and active after receiving their new lenses. Now they have bragging rights among the bird park's sizable penguin population that they made history. Congrats, my tuxedoed friends.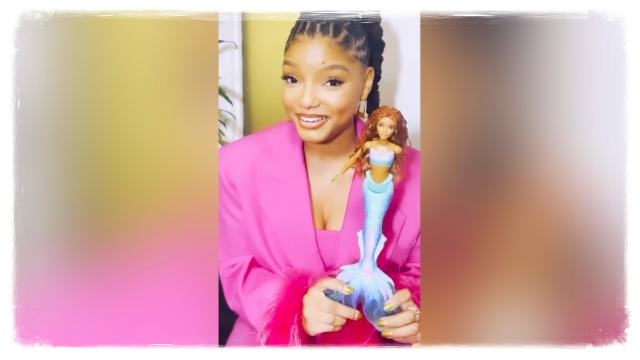 A Disney princess inspires
Disney's live-action remake of "The Little Mermaid" is one of the most highly anticipated films of the year. But for Issac Bailey, it's also set to be a family celebration: His niece, Halle Bailey of the musical duo Chloe x Halle, is playing Ariel and will officially join the pantheon of Disney princesses. In a piece for CNN Opinion, Issac Bailey wrote about the immense pride he feels for his niece, particularly seeing her Ariel immortalized as a doll. "For maybe millions of little girls, Black girls and others, the 'Ariel' doll ... means joyous representation," he wrote. "For me, it represents the culmination of an American story that hasn't fully been told." He went on to tell the story of his ancestors who survived slavery and his immediate family who've experienced segregation, poverty and other arms of institutional racism. But seeing Halle thrive and become the Little Mermaid herself and an idol to young people has moved him more than he expected. The Baileys' extended family will celebrate the release of "The Little Mermaid" with a fish fry, he said, "because even while continuing the fight to make things better for us all, there are times we should stop and let ourselves be in awe of what we've overcome." 
Ah, yes, the dreaded white short – anyone with a period knows what I'm talking about. The fear of unintended stains can be mortifying and distracting – and Ireland's women's rugby team (pictured above) had finally had enough. The team permanently switched its uniform shorts from white to navy after players raised concerns that, should they get their period during a match, it would distract them from gameplay. "Our hope is that it will help women at all levels of rugby feel more comfortable on the field so they can get on with performing at their best in the game that they love," Ireland center Enya Breen said. It's a decision other traditional sports leagues and tournaments are slowly getting on board with: Wimbledon announced last year that it would allow women to wear dark undershorts underneath their required white attire. Now that the only stains they'll end up with are those from grass and mud, players can keep their focus trained on the game they love.
Regular readers of "The Good Stuff" will remember that this writer is a massive fan of winged things, so it's no surprise that these stunning birds caught my eye. Conservation photographer Tim Laman is perhaps even a bigger fan of birds than I am, wading through a rising river delta in Venezuela overnight to get the perfect shot of these scarlet ibises taking flight. His photos are stunning, but he goes to such great lengths to capture birds on camera to grow their fanbase and, hopefully, promote the conservation of their ecosystems. Birds, he said, are "one of the most charismatic and readily-observed types of wildlife, that people can see whether in the city or the country." 
His images have have already made a difference: This image of a bird-of-paradise peering over the rainforest of Indonesian New Guinea became the face of a conservation campaign on the island. Some of his favorite shots are those that show the birds as a tiny part of a larger environment. "I think they're really important for getting that message across, about the importance of healthy habitats," he told CNN.
If you're like me, you have a growing pile of reusable totes stashed in the pantry, catching crumbs. CNN's Katie Hunt says we don't need to buy any more of these totes, though, possibly ever again: A cotton grocery tote should be used at least 7,100 times to make it a "truly environmentally friendly alternative" to traditional plastic bags, per one estimate. Let's say you only bring that reusable bag with you to the grocery store, and you only go to the grocery store once a week for the rest of forever – 7,100 weekly grocery trips with one bag would take you over 136 years. Maybe we should start passing our reusable totes down to our descendants? Single-use plastic is its own can of worms, but being more mindful about how we use our reusable totes – buying fewer of them, donating extra bags or using them for other purposes – might help reduce their environmental impact, and ours!
Rec of the week
Brought to you by CNN Underscored
10 best men's running shoes, according to experts
We asked podiatrists and running coaches what they look for in a men's running shoe. Their top 10 picks will help keep your training injury-free this year.
Shameless animal video
There's always time for cute animal videos. That time is now.
These baby capybaras are getting their very first check-up, of which they are ambivalent. But they're 100% confident in their own cuteness — look at that snoot! (Click here to watch.)
A newsletter for the good in life