If you don't like football or love, this just isn't your weekend! Then again, even the Super Bowl- and Valentine-averse among us can find something to get excited about. Slightly congealed buffalo chicken dip? Discounted boxes of chocolate? Sounds like a win to me. I swear we don't do this on purpose, but it just so happens there are quite a few sports-related stories that tweaked our hearts this week. Consider it the best of both worlds. 


If there's something you'd like to see here, drop us a line. Know someone who could use a little Good Stuff? Send them a copy! We hope you love it as much as we do.
Our favorites this week
Get going with some of our most popular good news stories of the week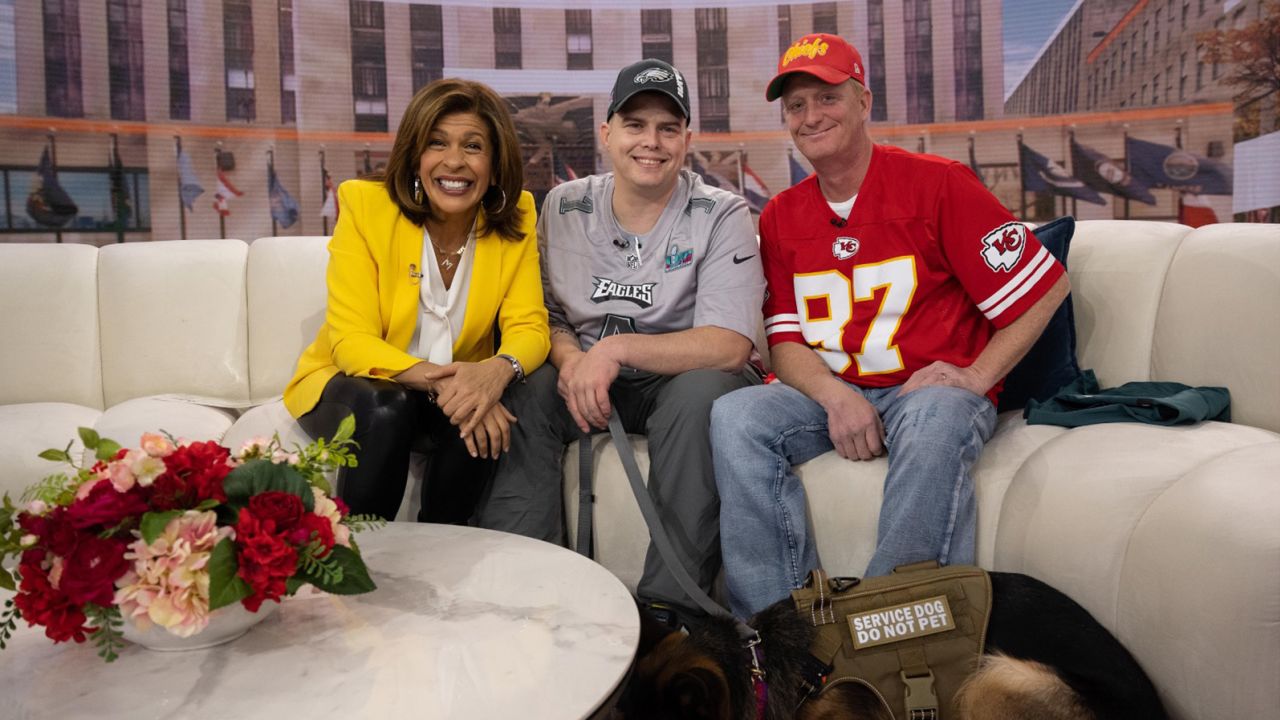 One team
Kansas City Chiefs fan John Gladwell may wear a different jersey than  Philadelphia Eagles supporter Billy Welsh, but it's more than football that bonds the two men. After serving in the Marines together some 20 years ago, the pair stayed in touch on Facebook, but didn't speak regularly. But in 2019 when Welsh shared that he needed a kidney, Gladwell got himself tested and on discovering he was a match, made the lifesaving offer. Gladwell said he has a grandson around the same age as Welsh's son, and he wanted to make sure his dad was around to see him grow up. Lots of planning and a 10-hour surgery later, both men were on the mend. "It meant the world to me. I was speechless. John Gladwell is my hero," Welsh told NBC's "Today" show. After hearing the story, Eagles team president Don Smolenski contacted the Chiefs, and the teams worked together to send the men to Arizona to watch the Super Bowl together.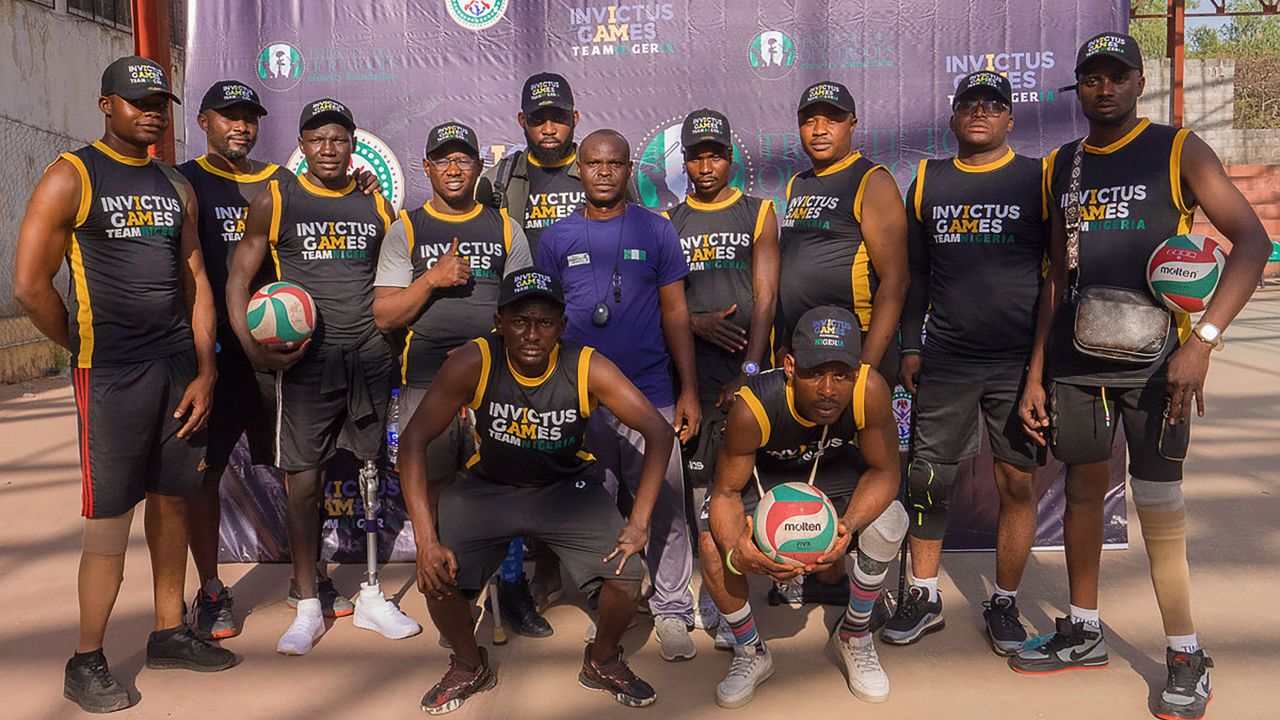 Invictus, victorious
Congratulations to these Nigerian athletes, who will represent their country in the biennial Paralympic-style Invictus Games founded by Britain's Prince Harry for military personnel injured in service. This marks the first time an African nation has participated in the games. For the wounded warriors of this team, finding the world of adaptive sports was a true game-changer. "The Invictus Foundation has helped develop me physically and mentally," said 30-year-old Antigha, who also said he battled depression after getting injured. "Before joining Invictus, I had never heard of sitting volleyball. When I saw that I could engage in the sport without having to stress my limbs, I felt very great. Since then, my spirit has been high," he said.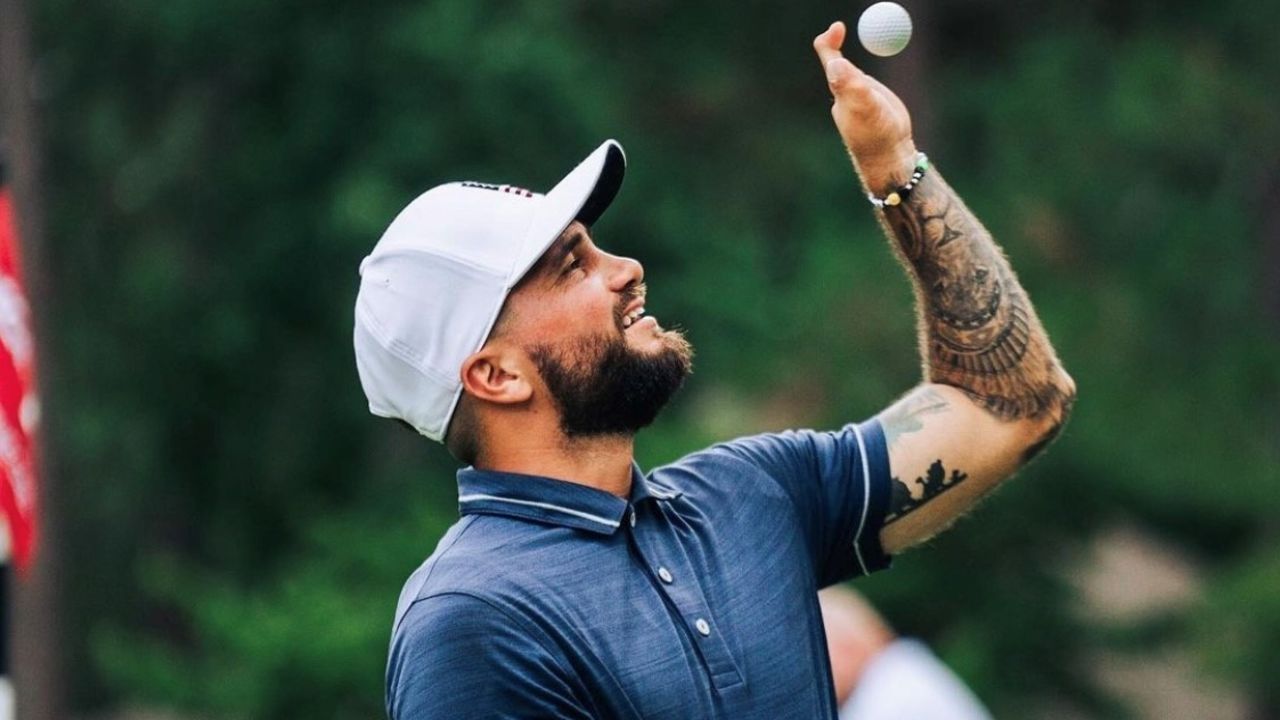 Fore good 
Speaking of adaptive sports, how about adaptive golf? Brandon Canesi, the self-proclaimed "world's best no-handed golfer," could teach you a thing or two. Born without hands, Canesi could have picked a sport that was, well, easier to adapt to in his situation. But, he's a man who likes a challenge. "A guy with no hands has no business being really good at the game of golf," he told CNN. "So I figured it was unique and I was going to make it my life just because of how passionate I was about the game." Canesi has been a trailblazing online presence for adaptive golf ever since footage of his first hole-in-one went viral in 2018. He also started Hole High, a foundation with a clear mission statement: to inspire others to overcome life's limitations and spread awareness of adaptive golf.
Sponsor Content by Thrive Causemetics
Why this eye makeup is such a big deal right now
This mascara makes your lashes look as long as salon extensions and lasts all day without flaking. No wonder it has over 25,000 five-star reviews. CNN readers get 15% off.
The all-women crew that will perform the ceremonial flyover at Super Bowl LVII in Arizona! The team assembled from the US Navy will commemorate 50 years of women flying in the Navy, and it's the first time the event has been helmed completely by women. Sunday's flyover will be comprised of two F/A-18F Super Hornets from the "Flying Eagles" of Strike Fighter Squadron (VFA) 122, an F-35C Lightning II from the "Argonauts" of VFA-147, and an EA-18G Growler from the "Vikings" of Electronic Attack Squadron (VAQ) 129.
Can you handle more Super Bowl content? Because these are really cool. After the big game on Sunday, an army of volunteers with Food Recovery Network will be on hand to quickly and safely transport tons of leftover food to people in need. They really do mean tons -- the National Football League estimates there could be as much as 140,000 pounds of donatable food and beverages generated by Super Bowl events. 
Meanwhile, the equally-feted Puppy Bowl is doing some good of its own. The annual televised event features dozens of puppies taking to a scaled-down football stadium and field. While it's an infallible recipe for entertainment, the real point is to get every player on the field adopted into forever homes while promoting shelter and foster pet awareness. This year's program features 122 puppies from 67 shelters and rescue groups across the United States and the Caribbean.
I literally whispered "wow" when I saw this photo, like a child seeing a 3D movie for the first time. This spectacular image of a snow leopard gazing out across mountains in India has been voted the winner of this year's Wildlife Photographer of the Year People's Choice Award. German photographer Sascha Fonseca used a camera trap to capture the image of the rarely sighted big cat at sunset, with a backdrop of mountains in Ladakh, northern India. "Photography can connect people to wildlife and encourage them to appreciate the beauty of the unseen natural world," Fonseca said after her win. "I believe that a greater understanding of wildlife leads to deeper caring which hopefully results in active support and greater public interest for conservation."
Rec of the week
Brought to you by CNN Underscored
Shameless animal video
There's always time for cute animal videos. That time is now.
It's a cat vs. tortoise kinda world, and guess what? The cats are not pleased about it. (Click here to view)
A newsletter for the good in life