An exclusive inside look with your free CNN account
🎤 Zach Wolf on what to watch in the upcoming election
By Tricia Escobedo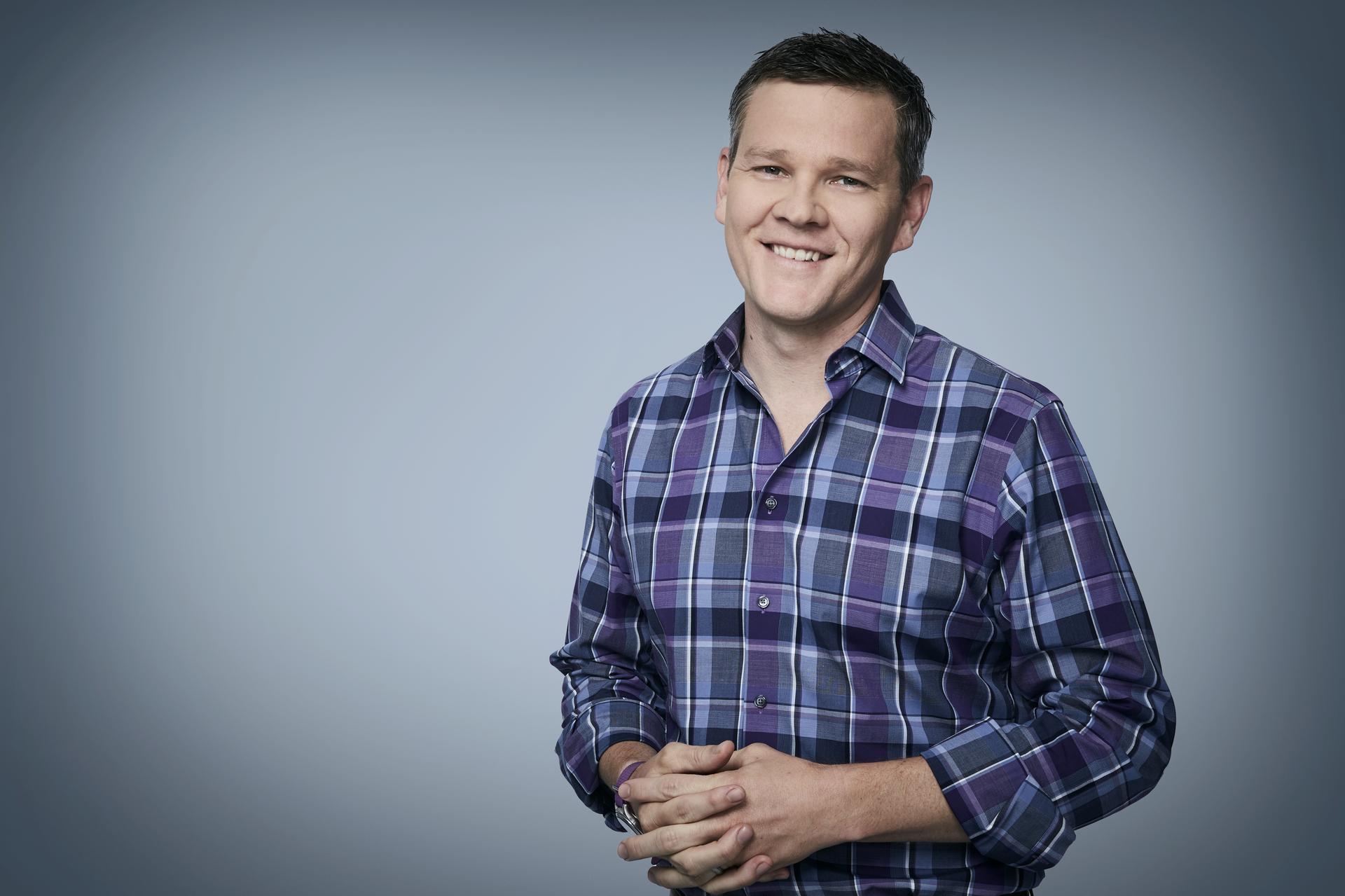 Like a lot of journalists who cover politics in Washington, DC, CNN senior writer Zach Wolf grew up far away from the US capital. Being from a small central California city has given him a different perspective.
"I went to high school in Modesto, California, which is about as different from the nearby Bay Area as it is possible to be. And both places are in a different world than Washington, DC," Wolf said. "I think it's important to remember this is a big country with a lot of different viewpoints."
While his ears still "perk up" when he comes across news stories from his home state, Wolf is primarily focused on breaking down complicated political stories in his weekday newsletter, "What Matters."
"The goal for 'What Matters' is to give people a little more than the news and add as much context as we can find," Wolf explained. "CNN has such a large newsgathering operation around the world and the frontline reporters are always a starting point."
As CNN gears up to cover the 2024 presidential election, we asked Wolf to share with us a bit more about him and what to watch for. Here's what he told us:
Tell us about how you got your start as a political editor and writer.
As a campaign reporter I followed Ron Paul in 2008, which is a deep track. I spent a few years covering the US Senate (covering Capitol Hill remains one of the best jobs in the business). Then I slowly transitioned to the digital side because I really liked writing stories to go along with my reporting. But I guess you'd have to say my initial start came as a lowly desk assistant, fresh out of college in ABC's Washington bureau, back when a lot more people were watching network news broadcasts. The main part of that job was answering phones and making Xerox copies. But here I am.
What's your most memorable moment covering US politics?
Does the entire last seven years count? Anybody who tells you they were sure Donald Trump would win in 2016 is lying to you. His victory was a shock to people covering politics and continues to be a shock to the system. The insurrection, the anger in politics, the fact that Trump and President Joe Biden could face off again — things have felt crazed for a while.
But I also want to mention something that happened before Trump. When I was covering the US Senate and the Great Recession hit in 2008, lawmakers made the difficult decision to bail out Wall Street banks. That was a remarkable thing to see first-hand since it felt like the economy was about to end and it was not guaranteed the bailout would pass. Whether or not you agree today with the bailout (and a lot of lawmakers regret supporting it), watching it unfold was incredibly dramatic and it felt like lawmakers were putting the interests of the country over their own interests.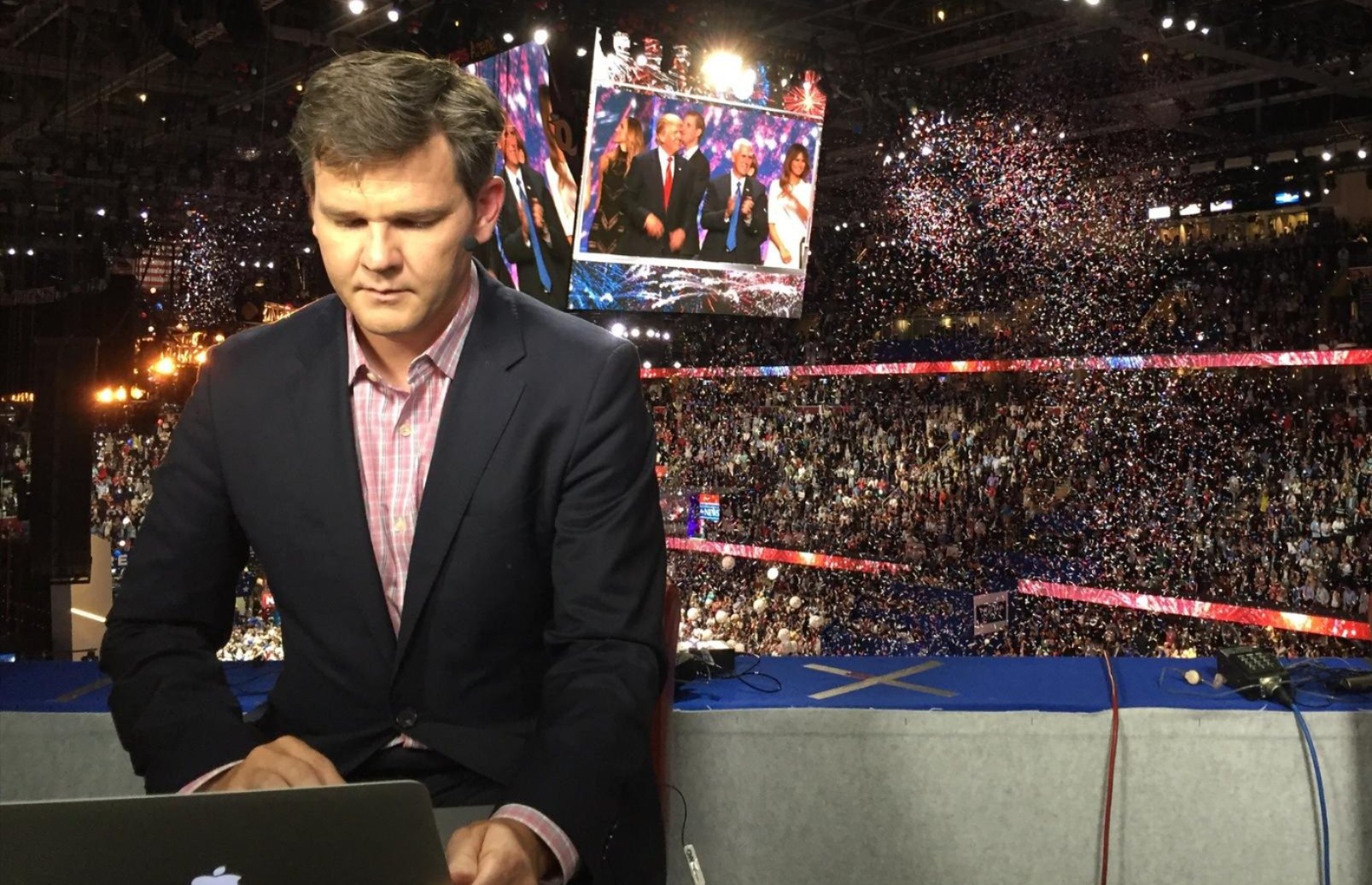 Wolf covering the Republican National Convention in 2016. (CNN)

What do you think readers outside the Beltway might not fully understand about how the US government works?
Why it doesn't work better. The most common questions I get from people outside the Beltway are about why it's not easier to get something done about any number of issues. Why can't they just pass an immigration bill to deal with the border and all of the migrants inside the country? Why can't they do anything about guns? Climate change? The debt? The system is set up to make it hard to do things in this country. The structural intricacies of the US government — the filibuster or the Electoral College to name two — can seem really weird when you look at them through our modern eyes.
Looking ahead to the 2024 presidential campaign, what are some angles that interest you, particularly during primary season?
There are so many angles. Here are three:
1. Can someone challenge Trump? A lot of Republicans would like to move on from him and yet he's in a strong position to walk away with the nomination. I'm interested to see if anything upsets that dynamic. A guilty verdict or two? Will the large field of Republicans challenging Trump shrink? If not, will a third party or independent candidate jump in the race after the primary? This is going to be one of the most interesting years of anyone's life from a politics standpoint. 
2. The end of Iowa and New Hampshire? On the Democratic side, Biden wants to challenge the position of Iowa and New Hampshire as the first states in the primary process. That's a bit inside baseball, but it could have big consequences in future years.
3. Don't forget about the Senate! We're going to be so focused on the presidential race — and with good reason — but this is going be a difficult year in the Senate elections for Democrats. They're defending a lot of seats. Democrats have lucked out in recent years when Republicans picked divisive candidates. Does that trend continue? 
What's something readers might be surprised to learn about you? 
There's some alarming stuff in US politics and what we cover in "What Matters," but I'm an optimist. Despite what you read about politics and politicians, I think most people start out trying to do something good.
Also, I've gotten pretty good at baking sourdough. I'm more involved in my kids' recreational soccer careers than they'd like me to be.
📥  Sign up for "What Matters" In this time of political, cultural and economic upheaval in the US, we'll boil down "What Matters." This free newsletter is delivered straight to your inbox Monday through Friday.
💳   CNN insider rec of the week
Brought to you by CNN Underscored
If you're not sure where to start when it comes to shopping gifts, we have you covered. We've rounded up the best Amazon gifts across beauty, tech, home and fashion.
💳  Sponsor Content by LendingTree
An exceptional travel card sign-up bonus could be yours
If you are looking to earn a big travel sign-up bonus, this card delivers the biggest return on all your spending. This card is hard to beat.
✍️ we want to hear from you
Got an idea for this newsletter? Let us know what you'd like to read about or what you've enjoyed so far. You can reach the team at insidecnn@cnn.com. We look forward to hearing from you. 
- Edited by Kimberly Richardson
INSIDE CNN
An exclusive inside look with your free CNN account