Who are you, when nothing else is there to define you? Without the books you love, the cultures in which you make meaning; without the music you listen to, the clothes you wear or, heaven forbid, the news you read? Who are you when you step out of the parts of the world that have been made for you? I think about this a lot when my mind is restless. It's an inquiry that can come off like an accusation — after all, taking part in creation is a big (and wonderful) part of life. But it is a healing thing to explore, to remind oneself of that part that belongs to, and is defined by, them and them only. While it may be a difficult question to ask, the answer is worth searching for. 


If there's something you'd like to see here, drop us a line. Know someone who could use a little Good Stuff? Send them a copy! We hope you love it as much as we do.
Our favorites this week
Get going with some of our most popular good news stories of the week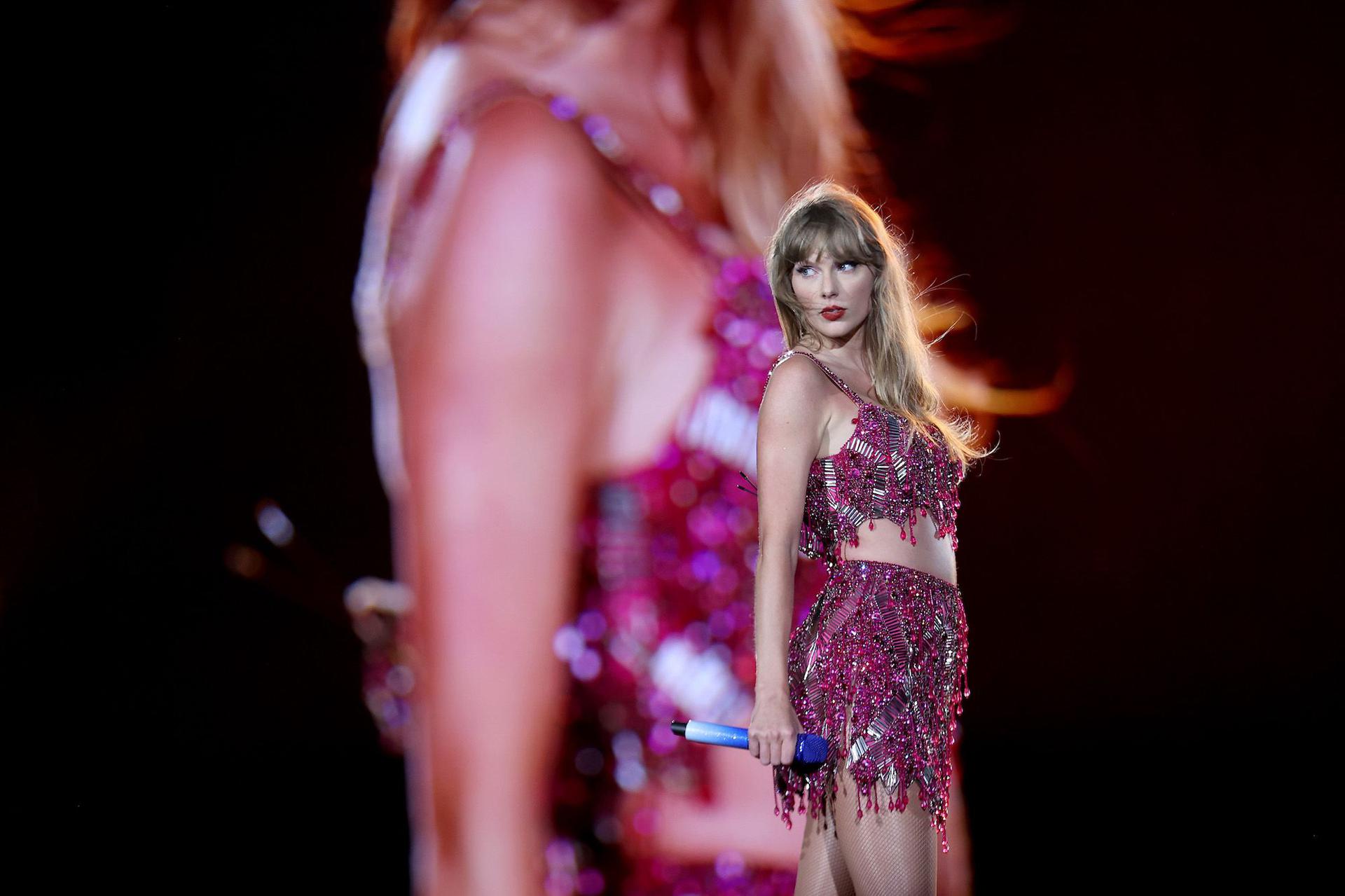 Keep on truckin'
Two very cool stories from the trucking world this week: Taylor Swift is wrapping up the US leg of her historic "Eras" tour and expressed her thanks by giving the tour's truck drivers -- along with a slew of other heavy-lifting crew members -- a gift of $100,000 each. Michael Scherkenbach, founder and CEO of Denver-based Shomotion trucking company, told CNN about 50 members of the tours' combined crew were included, and they were stunned at the amount. It's normal for crews working on such a long, intense project to get bonuses, but $100k? That's something to celebrate.
Meanwhile, a Massachusetts truck driver is set to start retirement right after he won $1 million just days after announcing the end of his long career. Sixty-five-year-old Paul Bashaw, a trucker for 20 years, started his week by informing his boss that it was time for him to retire. Three days later, a convenience store scratch-off netted him a cool million. "I told my wife there were three things in life I never thought I'd see happen: the Patriots winning the Super Bowl, getting a hole-in-one – that happened five years ago – and hitting the lottery, and now I've hit all three," Bashaw said in a news release. A lucky man!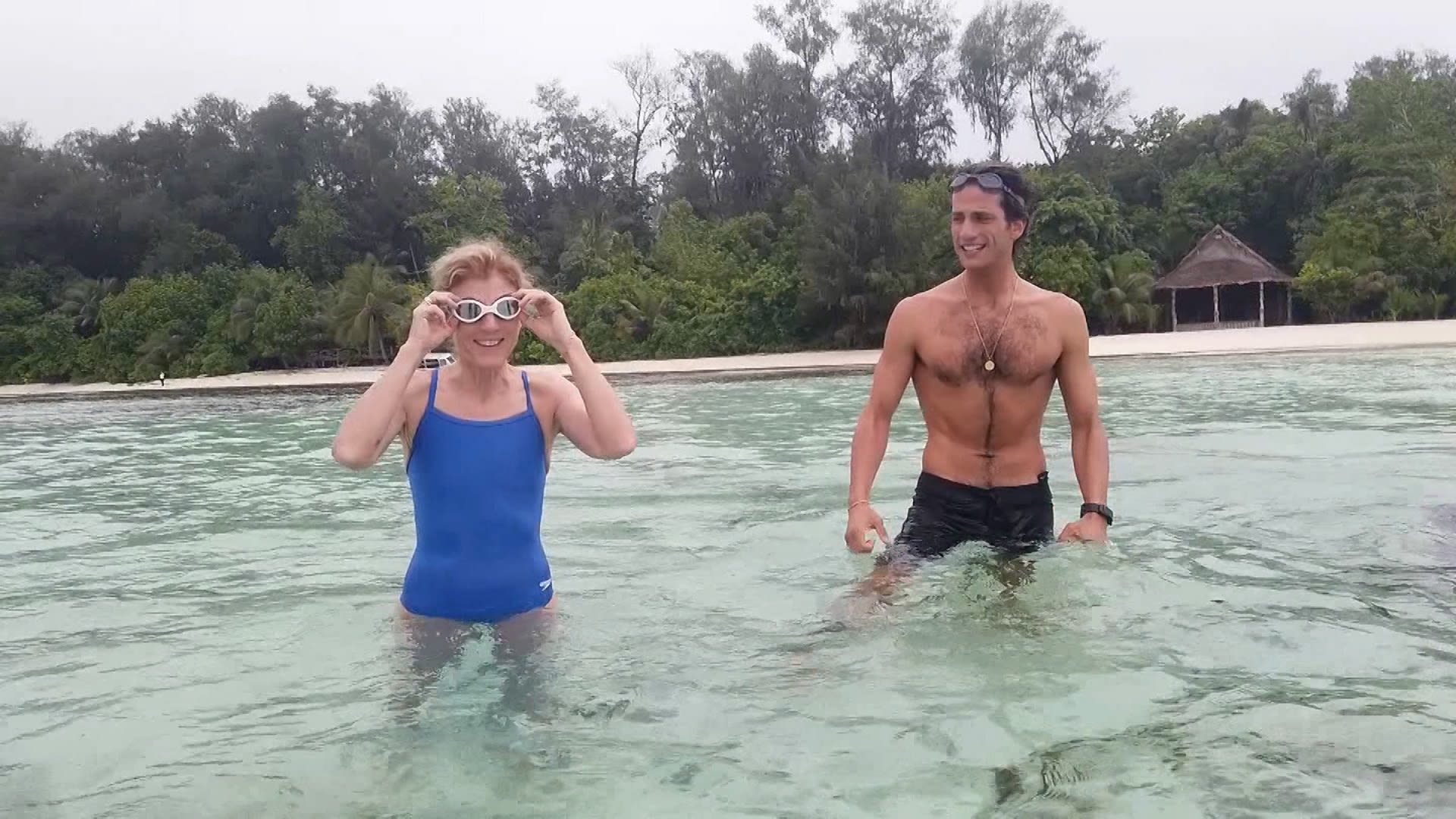 In the wake of heroes
Caroline Kennedy, daughter of former President John F. Kennedy, recently recreated part of her father's heroic swim during World War II. Eighty years ago, the future US president was a US Navy lieutenant who swam between Pacific islands to help save the crew of his torpedo boat that had been destroyed by a Japanese warship. Kennedy's heroism as the commander of PT-109 helped set the foundation for a military and leadership record that would help get him elected president in 1960. His daughter, now the US Ambassador to Australia, recreated a portion of her father's feat, swimming about three quarters of a mile between two small shores in the Solomon Islands. She was joined by her son, the late president's grandson, Jack Schlossberg. "It gave me a renewed appreciation of the heroism of my father and his crew," the ambassador said in a post on the US Embassy's account on Twitter.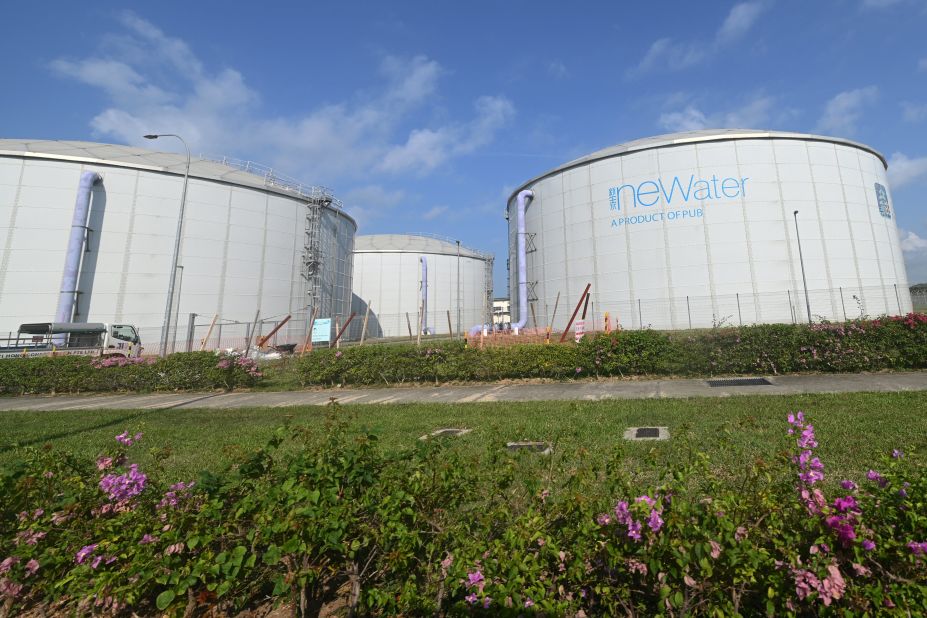 A different brew
Would you drink beer made with shower water? (If you've ever drank a beer in the shower, just raise your hand anyway. We already know you're not picky.) Epic OneWater Brew is made with water recycled from the showers, sinks and washing machines of a residential building, and its creators hope it will be a flavorful way to think about wastewater. "Buildings globally use 14% of all potable water," says Aaron Tartakovsky, CEO and co-founder of Epic Cleantec, the San Francisco-based water treatment company that made the beer in collaboration with a local brewery. "Almost no buildings reuse that water — that's what we're trying to change." The beer is a Kölsch-style ale — a crisp, light-bodied drink originating from Germany. However, it's not actually for sale, because regulations prohibit the use of recycled wastewater in commercial beverages. (All of that water usually gets recycled for non-potable purposes.) Epic Cleantec hopes to change that someday in a way that's safe and delicious for both the planet and your palate. 
Sponsor Content by honeycomb
Every 24 hours, 27,000 trees
…are cut down to make toilet paper. This luxury three-ply bamboo toilet tissue is changing that. It feels just like traditional high-end TP, but doesn't harm trees. Ready to try? Code H30 takes 30% off until midnight.
A round of applause for ...
Linda Caicedo, an 18-year-old Colombian soccer star who beat childhood cancer and is now tearing it up at the Women's World Cup. In her first two games, Caicedo scored twice and inspired her team to two victories, including a famous win against two-time world champion Germany. Caicedo started playing pro soccer at 14, but her dreams were put on hold when, at 15, she was diagnosed with ovarian cancer. That meant surgery and chemotherapy treatment, all during the height of the pandemic. However, she overcame, and now her team — and the world — knows she's a force to be reckoned with. 
Let's go around the world ... with pizza! Though the staple obviously owes its roots to Italy, cultures around the world have taken their own spin on the classic or produced similar treats that are close cousins. We're all familiar with, say, Detroit-style pizza or the gooey Chicago deep dish, but have you ever tried Cuban pizza? This variation, popularized by members of the Cuban diaspora in Miami, features gouda along with the traditional mozzarella, and the toppings -- think chorizo, beef or plantains -- are baked right into the pie. In Turkey and Turkish communities around the world, they do street food right with Lahmacun, a flatbread topped with some combination of parsley, lemon, onion, tomato, and meat like beef or lamb. It's nice and foldable, too, so you can stuff as much in your mouth as you like.
"I want to be a part of the people that make meaning, not the thing that's made. I want to do the imagining, not be the idea."

- Margot Robbie as Barbie in the new "Barbie" movie. 
Ever wonder how animals stay cool in all of this summer heat? The answer is, well, fragrant to say the least. Some of their methods are normal, like swimming, staying in the shade, and utilizing their specially-built bodies to regulate temperature. Then there's the stork, which lets loose a refreshing splash of urine and feces to cool off its legs. The process, known as "urohidrosis" (there's your cocktail party fact of the week), is common in longer-legged birds. Echidnas, those small quill-covered mammals also known as spiny anteaters, have it pretty rough. They can't sweat or pant, so they blow snot bubbles that cool their sensitive little beak tips. I think I prefer the koala method. Known as "heat dumping," koalas just splay out on tree limbs, pushing their fur against the cool branches to release body heat. Then, assumedly, they take a well-earned nap.
Rec of the week
Brought to you by CNN Underscored
Home design guru Bobby Berk shares his tiny space hacks 
Bobby Berk can transform even the most drab rooms into chic, beautiful spaces. CNN Underscored caught up with the home design expert to learn about the eight products that can help make the most of small rooms — like dorms, offices and bedrooms.

Shameless animal video
There's always time for cute animal videos. That time is now.
This video is titled "Good Morning, Potato Fairy!" which is also how I would like my husband to greet me every morning from here on out. (Click here to view)
A newsletter for the good in life
Sponsor Content by CompareCards